Tips to Stay Focused in a Busy Work Environment
In today's fast-paced and demanding work environments, maintaining focus and staying driven can be challenging. Distractions, multitasking, and a lack of motivation can hinder productivity and hinder professional growth. However, with the right strategies and mindset, you can cultivate habits that will help you stay focused and driven in your work environment. This article presents valuable tips to enhance your concentration and motivation, enabling you to achieve your goals and excel in your career.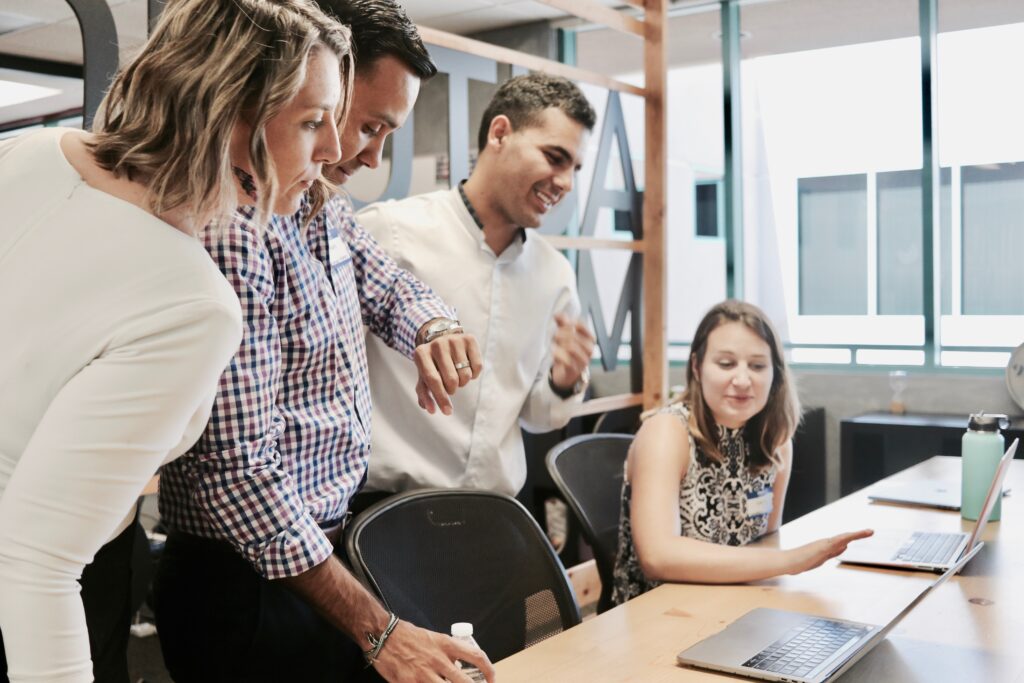 Set Clear and Meaningful Goals: To stay focused and driven, it is crucial to have well-defined goals. Clearly outline your short-term and long-term objectives, and ensure they are specific, measurable, attainable, relevant, and time-bound (SMART). When you have a clear vision of what you want to achieve, it becomes easier to concentrate on the tasks that will lead you there.
Prioritize and Organize: Effective prioritization and organization are key to maintaining focus. Start by identifying the most important tasks and allocate your time and resources accordingly. Break down complex projects into smaller, manageable tasks, and create a to-do list or use productivity tools to stay organized. Regularly review and update your priorities as needed to stay on track.
Minimize Distractions: In today's digital age, distractions are abundant, making it essential to minimize them for optimal focus. Identify common sources of distraction, such as social media notifications or irrelevant emails, and take steps to eliminate or minimize their impact. Consider turning off notifications, setting specific times for checking emails or messages, and utilizing website blockers to limit access to non-work-related sites during focused periods.
Practice Time Management: Efficient time management is crucial for staying focused and productive. Implement time management techniques, such as the Pomodoro Technique, where you work in focused bursts followed by short breaks. This approach helps combat fatigue and maintains high levels of concentration. Additionally, learn to delegate tasks when appropriate, allowing you to focus on critical responsibilities while optimizing your time and energy.
Create a Productive Work Environment: Your physical work environment can significantly impact your ability to stay focused and driven. Organize your workspace, declutter unnecessary items, and personalize it with motivational elements. Ensure proper lighting, comfortable seating, and a suitable temperature to enhance productivity. Additionally, consider using noise-canceling headphones or ambient background sounds to minimize distractions and create a conducive work atmosphere.
Cultivate a Growth Mindset: Maintaining drive and focus also requires a positive mindset. Adopt a growth mindset, that embraces challenges, values continuous learning, and sees setbacks as opportunities for growth. Celebrate small victories, acknowledge your progress, and seek feedback to improve your skills and enhance motivation. Embrace a can-do attitude and maintain a sense of enthusiasm for your work to fuel your drive.
Take Regular Breaks: While it may seem counterintuitive, taking regular breaks actually enhances focus and productivity. Short breaks allow you to recharge, relax, and rejuvenate, preventing burnout and maintaining mental clarity. Engage in activities that help you unwind, such as going for a walk, practicing mindfulness exercises, or connecting with colleagues. Returning to work after a break with a fresh perspective can significantly enhance your focus and drive.
Maintain a Healthy Lifestyle: A healthy lifestyle contributes to your overall well-being, including your ability to stay focused and driven. Ensure you get enough sleep, as it directly affects cognitive function and concentration. Engage in regular exercise, which boosts energy levels, reduces stress, and improves focus. Nourish your body with a balanced diet, stay hydrated, and minimize the consumption of excessive caffeine or sugary snacks that can lead to energy crashes.
Staying focused and driven in a busy work environment requires a combination of effective strategies and a positive mindset. By setting clear goals, prioritizing tasks, minimizing distractions, practicing time management, creating a productive work environment, cultivating a growth mindset, taking regular breaks, and maintaining a healthy lifestyle, you can optimize your productivity and achieve success in your professional endeavors. Remember, maintaining focus and drive is a continuous process that requires effort and commitment, but the rewards are well worth it.