The Best diffusers and Essential Oils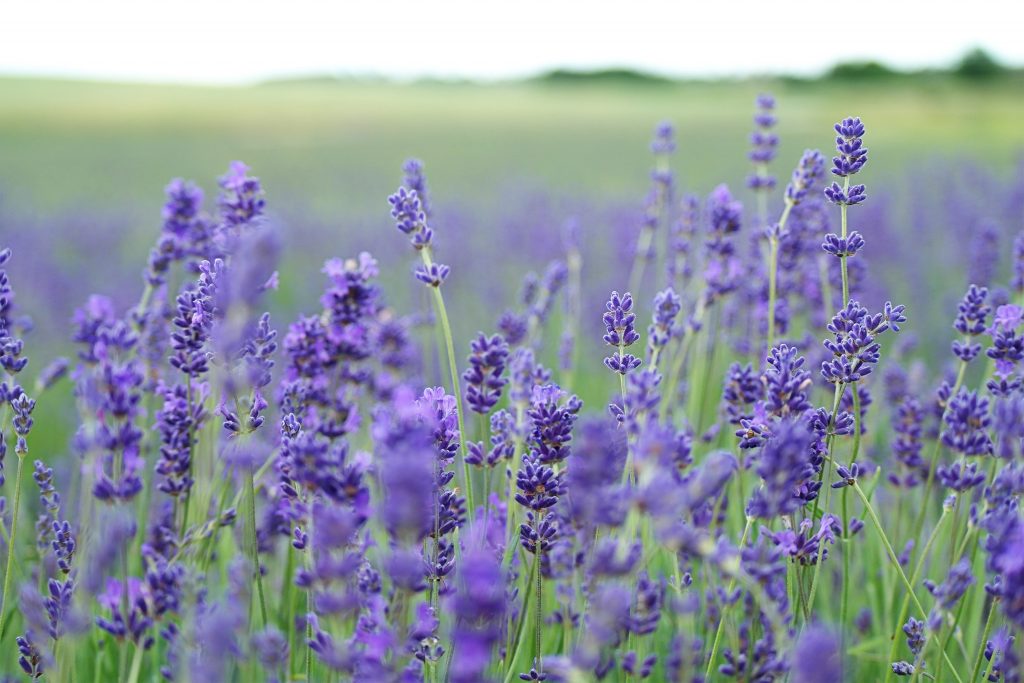 Diffusing essential oils is a pleasant and popular way to scent any home or business. And, using a diffuser is much safer for children and pets than burning a candle or spraying aerosols, because oil diffusers release cleansing molecules into your air that work to purify it, not overload it with unhealthy chemicals (or smoke for that matter).
Diffusers can be used in any design space from contemporary to country, from workout rooms to children's bedrooms to offices. No space is too big or too small. There is a size, shape, and diffuser design for every space, every room, and every budget.
Without a doubt, essential oil diffusers are as diverse as the oils that fill them. And yet, when most people think of them, they generally only think of humidifying diffusers.
In reality, there are 4 different types. They are evaporative diffusers, heat diffusers, nebulizing diffusers and, humidifying diffusers.
We are going to look at all 4 types in detail in this article and we will also learn about a few of the most popular essential oils to use in them. Let's start with humidifying diffusers.
The links in this post are affiliate links and if you go through them to make a purchase I will earn a small commission
Types of Diffusers
Humidifying diffusers
Humidifying diffusers are my personal favorite. And, it seems I am not alone in that opinion. Thousands of humidifying diffusers are purchased annually. Not only are they an affordable and attractive way to scent a room, but they also make great gifts that can be given for any occasion.
Humidifying diffusers work the same as a humidifier. Essential oil drops are placed in water inside the diffuser and the scent is distributed in the air through a fine mist. As mentioned previously, humidifying diffusers come in a huge range of prices from very affordable to very expensive.
Basic diffusers like those from ArtNaturals and InnoGear are portable so they can easily be moved from location to location. Here are some examples.
THe Innogear Diffuser
The InnoGear humidifying diffuser pictured below runs continuously for up to four hours and shuts off automatically when it runs out of water. It has two mist settings, intermittent and continuous and also has a lights only mode.
This diffuser has 7 color changing lights- dark blue, light blue, white, pink, yellow, green and red. This basic little unit makes a great night light for little ones who are afraid of the dark.
The Vitruvi Stone Diffuser
The Vitruvi Stone Diffuser is made of high-quality porcelain. It has a 100 ml capacity and uses 10 to 20 drops of essential oils and will cover an area of up to 540 square feet. It operates 3 hours continuously or in 7-hour intervals. The Vitruvi is a much more expensive model than the InnoGear pictured above.
Humidifying diffusers have a variety of water capacities as well. Smaller diffusers have smaller reservoirs and are best for diffusing scents into a smaller room or for shorter periods of time. Diffusers with large water reservoirs are obviously better suited for diffusing scents in a large room.
Large capacity diffusers
URPOWER 700ml Large Capacity Diffuser
The URPOWER large 700 ml capacity diffuser sports a modern design. According to its description, the diffuser has 7 LED changing lights so that it's not only a diffuser but also a night light. Seven colored LED lights can be set on a gradually changing mode or one color mode with a bright and dim adjustment.
This diffuser can run more than 20 hours if it is set on low and it can run for more than 10 hours if it is set on a high mist mode. The diffuser will automatically shut off after the water runs out.
The Aromatherapy Essential Oil Diffuser
The Aromatherapy Essential Oil Diffuser holds up to 550ml of water and works for 12 Hours on a timer. It has an automatic shut-off mode when it runs out of water and has 7 color changing lights. This Cool Mist Humidifier is pretty to look at and is also great for use in a large room.
The URPOWER 1000ml Essential Oil Diffuser
The URPOWER 1000ml Essential Oil Diffuser is the granddaddy of diffusers. It holds up to 1000ml of water and has a run time of up to 20 hours with an adjustable mist mode. This diffuser comes with a remote control, has 7 Color LED Lights and shuts off automatically when it runs out of water.
Mini diffusers
When you need a smaller unit, mini diffusers are available in abundant supply.
The ArtNaturals Gift Set
The ArtNaturals Aromatherapy Essential Oil and Diffuser Gift Set comes with a sweet little diffuser & 8 essential oils. It has 7 LED lights that can be set to stay on one color or can be set to cycle through all 7 colors. The unit has a timer with 3 settings that can be scheduled to stay on for 1 hour, 3 hours or continuously. When the water runs out, it will turn itself off automatically.
The Mini Aroma Essential Oil Diffuser
This Mini Aroma Essential Oil Diffuser holds 150 ml of water. It also has a 3 setting timer to run for 1 hour, 3 hours or continuously. This diffuser has a waterless shutoff and has 7 LED lights, with two brightness options. This model can also run with no lights.
The USB Mini Portable diffuser
The Syntus USB Car Essential Oil Diffuser Wood Grain Mini Portable Aromatherapy is the perfect portable mini diffuser for use in a car or for travel. It can be powered with a 5V. 1a car adapter, a laptop or power bank It has two misting modes, intermittent and continuous and has 7 color changing lights.
In addition to the differences in price and the water capacity of diffusers like those shown above, companies that sell diffusers are adding wifi speakers, clocks and other special features. Most do have LED lights that change colors automatically so that in addition to diffusing scents, a diffuser can be utilized as a nightlight.
Can you say fancy?
SHARPER IMAGE Essential Oil Diffuser
Sharper Image has taken this diffuser to the next level. They have incorporated into this model four ambient white noise soundtracks for a truly spa-like experience combining scent with sound. This beautiful stone-gray ceramic diffuser also has a built-in LED nightlight that provides a soft glow in the evenings. The diffuser set includes a remote control and 3 sample bottles of essential oils.
Fyng 300ml Difusser w/ Bluetooth Speaker, Led Night Light, Alarm Clock
The FYNG 300ML diffuser has a built-in Bluetooth Music Player that comes with a 400mm large-diameter speaker. The diffuser has Bluetooth 4.0 capabilities and works with all well-known tablets, phones, and notebooks on the market today. The FYNG has a built-in alarm clock with a power-off memory function.
It comes with 7 LED lights that can cycle through the colors or it can be set to stay on your favorite color. Each color has a strong and soft setting. The 300ml capacity unit operates for 8 hours of continuous use and has 4 settings to choose from- 1h, 3h, 5h, and continuous mist mode. It's sure to become your favorite diffuser.
A quick search in your preferred search engine will help you find a humidifying diffuser that fits your budget and decor.
Evaporative diffusers
There are two types of evaporative diffusers.
The first type of evaporative diffuser uses a few drops of essential oils on a piece of material such as felt or cotton. The air in the room then distributes the scent.
An example of this type of diffuser would be necklaces, bracelets and keyring diffusers that have attached lockets with a felt pad on the inside. Drops of essential oils are placed on a piece of felt on the inside of a locket like this one.
The 2 pc locket shown below comes with 12 different color refill pads that are the diameter of the locket so you can use replacement pads for different scents.
RoyAroma 2pc Essential Oil Diffuser Necklace
Essential Oil Stainless Steel Diffuser Bracelet
The Magnetic diffuser bracelet shown below includes 8 pads of different colors that can be changed to match the essential oils you are using and what you are wearing that day. The pads are made of washable and reusable cotton.
Evaporative Fan Difussers
The second type of evaporative diffuser is a fan diffuser. Essential oils are placed on a pad in the diffuser and the scent is distributed throughout a room by the use of a fan inside of the diffuser.
The Waterless Portable Fragrance Aromatherapy Fan Diffuser
The Waterless Portable Fragrance Aromatherapy Fan Diffuser pictured below is portable and compact. This model has a USB charging cord so it can be charged anywhere. It is also effective for small spaces like offices and cars. It is a great choice for use during travel.
Heat diffusers
Heat diffusers heat the oil to distribute the scent throughout a room. Heat diffusers are typically warmed through the use of electricity, a candle or a lamp ring.
The Essential Oil and Tart Warmer
The Essential Oil and Tart Warmer burns scented waxes, fragrance oils, or aromatherapy essential oils. The warmer has a dimmer knob integrated into the cord that lights the diffuser from bright to a nightlight. The diffuser can be purchased in a variety of colors.
The Jinvun Ceramic Essential Oil Burner
The Jinvun Ceramic Essential Oil Burner is a handmade oil warmer ideal for small rooms. It utilizes a tea light to spread fragrance by warming either oil or wax.
The CircuitOffice Brass Oil Ring
The CircuitOffice Brass Oil Ring for Light Bulbs is also a heat-type diffuser. Fill it with essential oils and the oil ring turns any ordinary light bulb into an aromatherapy scent diffuser.
Nebulizing diffusers
A nebulizing diffuser sprays a fine mist of essential oil straight from the bottle the oil comes in. It is similar to spraying perfume from an atomizer. Nebulizing diffusers can have a built-in timer that controls how long the diffuser stays on or off.
The nebulizing diffusers I have seen have been quite expensive like this one.
The AromaTech AroMini BT
The AromaTech AroMini BT is a Bluetooth controlled diffuser. The AroMini has a 24-hour timer and a setting to control the scent intensity through a connection to your smartphone.
Sofia
Sofia pictured below is made of oak and ceramic. This diffuser is waterless and has 2 glass reservoirs that are included making it easy to change oils without having to clean the diffuser between uses. Sofia uses no heat. has an adjustable mist level and functions on a cycle of 2 minutes ON and 1 minute OFF. It will stop automatically after 2 hours of use
essential oils
Types of essential oil Distillation
If you have a diffuser, then you need a quality brand of essential oil!
We will now review a few of the most popular essential oils and how they are made (which is really interesting, by the way).
The manner in which the essential oils are produced determines the "quality and the concentration" of the essential oils.
The following information can be found in the article, Essential Oils 101 on the site How Stuff Works.
The first method we will discuss is steam distillation.
Steam distillation
The steam distillation process works by hanging plants over boiling water. The steam then extracts the oils from the plants. The water and the oils naturally separate so the essential oils can then be easily extracted from the water. The waters that are left also are very fragrant and are also valuable to aromatherapists.
Expression
Pressing the seeds, skins and the flesh of plants is the way essential oils are produced in a method called expression. Citrus oils like lime, lemon, grapefruit, and orange are made in this manner. The citrus oils are pressed out of the fruit's peels.
Enfleurage
An ancient method of placing blossoms on vegetable fats and letting the fats absorb the oils out of the plants is called enfleurage. Blossoms are placed on vegetable or animal fats and the oils are absorbed into the fat. After the plant oils have been completely exhausted, then the blossoms are replaced and those oils are allowed to be absorbed in the fat. This process is repeated until the vegetable fats are permeated with fragrance. The fat is then removed with solvents leaving behind the oils. Enfleurage is reported to be a very expensive process.
Solvents
Essential oils can also be created by dissolving plants in solvents. After the plants are dissolved, the solvents are evaporated off of the oils through the use of machines leaving only the essential oils. According to How Stuff is Made, this is not a popular method with aromatherapists since traces of the chemicals can possibly be left behind in the essential oils.
Carbon Dioxide
A new method of creating essential oils that is also very expensive is extracting oils with carbon dioxide. According to the article Essential Oils 101, the resulting scent that is obtained in this method is described as "very close to that of the plant itself."
Essential oils
benefits of essential oils
There are dozens of essential oils and they all have different benefits. We will explore a few popular oils and their benefits below:
Lavender is an ancient oil that has many benefits and has been used for thousands of years. Lavender is commonly used for stress relief as it has a calming effect on the nervous system. It helps sleep quality and helps to reduce anxiety. Lavender can also be used to heal minor burns and itchiness from insect bites. It is said to be effective in easing the pain of migraines and menstrual pain. Lavender has a positive effect on people's moods and can help relieve depression.
Peppermint is another well-known essential oil. Dr. Axe says it is the most versatile of the essential oils. According to his article, Top Peppermint Benefits and Uses, peppermint is a natural pain killer. It can alleviate headaches and can be used as a muscle relaxer. Peppermint has antiseptic properties and is used as an expectorant. It can relieve IBS symptoms and is effective in calming stomach issues. Peppermint's invigorating scent makes it an all-around favorite essential oil.
Lemon Oil has a refreshing scent. Lemon oil is said to reduce anxiety and its tangy scent is a natural mood lifter. Lemon oil can be used as an astringent, antiseptic, and as a disinfectant. Dr. Ax says lemon oil can improve digestion and relieve nausea.
Orange essential oil is used to reduce stress and anxiety. Orange oil has anti-inflammatory compounds. Its citrusy scent can help elevate mood and reduce depression. The scent of orange is invigorating and uplifting.
Patchouli oil has an earthy scent. Patchouli has anti-inflammatory attributes, It can be used as an antiseptic or as an astringent, Pachouli can also be an antidepressant. It has been used to treat fatigue, insomnia, and indigestion.
Frankincense is commonly used in skin care products. Frankincense is said to have properties that reduce wrinkles, age spots, and scars. It can boost immunity, decrease pain and offers natural cold and flu relief.
Rosemary stimulates hair growth and can help with hair loss in men and women. Rosemary is a pain reliever and can be used to reduce inflammation. Rosemary is said to be a brain booster. It may help improve memory, improve focus and help with concentration.
Eucalyptus oils are known for relieving respiratory conditions and can help with muscle pain. WebMD says people use eucalyptus to treat asthma and bronchitis. It may help with the control of blood sugar and contains chemicals that fight inflammation and pain.
Tea Tree Oil helps fight acne. It has anti-bacterial properties, helps to fight fungus, psoriasis, and eczema. Dr. Axe says it can be diffused to help fight mold.
Cinnamon oil offers many health benefits. It is known to possess antioxidants, as well as anti-inflammatory, antimicrobial, anti-diabetic, and anticancer properties, according to Dr. Axe. Very Well Health says research has indicated cinnamon oil may help widen blood vessels and thereby help treat high blood pressure and may control diabetes by regulating blood sugar levels.
In summary, diffusing essential oils can help alleviate anxiety and can help elevate the mood. Essential oils are a natural anti-depressant. Essential oils can help with respiratory conditions, itchiness of the skin, inflammation, pain, digestion issues, blood pressure, and blood sugar levels! Taking the time to research the benefits of essential oils would be well worth your time spent.
Popular Essential Oil Brands
There are a host of essential oil brands. For the sake of time, I am just listing a few examples from five different well-known companies. The following have individual oils and blends that contain the oils we just discussed.
Rocky Mountain Oils
If you are looking for a blend of oils, this one by Rocky Mountain Oils would be a great purchase. Tranquility Essential Oil Blend is made up of Lavender, Patchouli and the just a tang of Orange. It is designed to help calm and soothe the mind and the body.
Young Living
Thieves® essential oil blend is a combination of Clove, Lemon, Cinnamon Bark, Eucalyptus Radiata, and Rosemary essential oils. Thieves essential oil is said to reduce stress, neutralize bacterial and viral pathogens, improves digestion, strengthens bones and reduces inflammation,
doTerra
An excellent way to start with essential oils would be with the purchase of this set of three 5 ml bottles of doTERRA's Certified Pure Therapeutic Grade Lavender, Lemon, and Peppermint essential oils. Lavender, lemon, and peppermint are 3 very popular essential oils.
Art Naturals
This box of 6 oils from Art Naturals includes Peppermint, Tea Tree, Rosemary, Lavender, Eucalyptus and Frankincense essential oils. It is one of the most affordable ways to get started with essential oils and contains six popular oils that we discussed and that you will use again and again.
Plant Therapy
The Plant Therapy 7 & 7 Essential Oils Set cost more but contains 7 single oils and 7 blends so this purchase would offer the best of both individual scents and blends. The single bottles include Lavender, Tea Tree oil, Sweet Orange, Peppermint, Lemon, Cinnamon, and Eucalyptus. The Synergy Blends include Germ Fighter, Immune-Aid, Tranquil, Invigor Aid, Sensual, Relax and Energy. It's a great starter set.
Whichever type or size of diffuser you start with and whatever oils you choose, the purchase of a diffuser and oils is a great way to add refreshing, healing scents to your home, office space and car.
So after what we have learned, which type of diffuser is your favorite? If you currently use a diffuser, which happens to be your go-to essential oil fragrances? Let me know in the comments below.
Information About the Companies
doTERRA-The doTERRA company was founded in 2008 as a distribution company for essential oils. The company is based out of Utah.
Rocky Mountain Oils-Rocky Mountain Oils was founded in 2004 by wellness enthusiasts. This company is also based out of Utah.
Young Living-Young Living has farms in Utah and Idaho. The company was founded by D. Gary Young and is a multi-level marketing company.
ArtNaturals essential oils is an essential oil company housed out of Gardena, California.
Disclaimer
This content is strictly my opinion and is for informational purposes only. The article does not provide medical advice nor does it take the place of medical recommendations. It is always best to check with your doctor before using essential oils to make sure they do not interfere with your current medications or impact a medical condition.
Remember, diffusers need to be cleaned at least weekly. Additionally, people who have senstivities and allergic reactions to perfumes and colognes may also have reactions to essential oils.
Noteworthy
If you are interested in starting a blog, please do yourself a favor and visit the site of my friend, Suzi at https://www.startamomblog.com. Suzi is a truly amazing blogging instructor. She offers several affordable courses to help you on a blogging journey. Her Blog By Number Signature Course has a curriculum that every beginning blogger needs to follow in order to be successful.
Suzi also has a mom-friendly blog on www.momlifehappylife.com where she features guest posts from a sample of the thousands of students that have taken her courses.