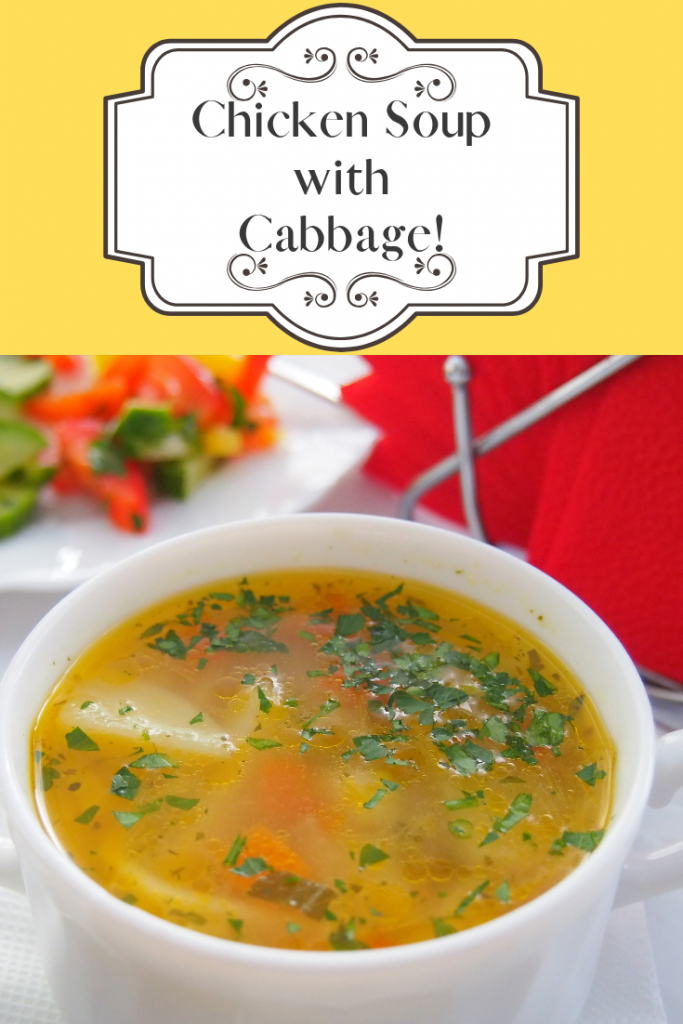 This soup is the offspring of the WW cabbage soup. We used to make the cabbage soup at a time when we were counting points for Weight Watchers at my house. As we strayed from point counting, the recipe evolved.
Because my family likes things spicy, the first change was adding Rotel tomatoes. We also added chicken.
I really think you can take this recipe and change it up in a variety of ways.
Chicken Soup
This soup is a variation of the WW Zero Point Cabbage Soup.
Ingredients
2-3

tsps

Minced Garlic

½

Small

Onion

Diced

3

Cups

Low Sodium Chicken Broth

1

Can

Rotel Tomatoes

1

Can

Green Beans

Drained

2

Cups

Chopped Cabbage or Coleslaw Tri-Color Mix

½

Cup

Carrots

Chopped

1

Small

Zucchini or Yellow Squash

Chopped

2

Cups

Shredded Chicken

Salt and Pepper to taste
Instructions
Spray a large stockpot with nonstick spray. Saute onion and garlic for approximately 5 minutes.

Next add the Rotel tomatoes, drained green beans, and coleslaw mix.

If I use plain chopped cabbage, I add the carrots next. If I use the coleslaw mix, the package already has carrots in with the purple and green shredded cabbage so I skip the carrots.

Next, add the shredded chicken. We usually use rotisserie chicken to make cooking time faster.

Add the chopped zucchini or yellow squash.

Add salt and pepper to taste.

Simmer for 15 minutes until the vegetables are tender.

Serve with Tortilla Chips.
This soup is an inexpensive meal that only takes about 30 minutes to prepare. But there's no reason why you can't make it look expensive and complicated. Serve your new dish in the tureen and soup bowls show below to impress your family and guests.
This post contains Amazon affiliate links. Should you make a purchase, I will receive a small commission at no additional cost to you.
Soup Tureen with Lid, 2.8 Quart Family Size (for 6), White Porcelain, Restaurant&Hotel Quality
WM Bartleet & Sons Traditional Porcelain Sauce and Soup Ladle
22 Oz Ceramic Soup Crocks with Handles
Set of 8 Stainless Steel Soup Spoons
Round Cotton Placemats
Spanish flan would be a great dessert to serve with this spicy chicken soup. What would you serve with a steamy bowl of chicken soup?