How To Start a Mastermind Group
What Is A Mastermind Group
This post may contain Amazon affiliate links. Should you make a purchase, I will receive a small commission at no additional cost to you.
(While the vast majority of us are unable to participate in group activities right now, masterminds are able to continue as usual as they can be held by conference call or video. Participating in a mastermind group at this time is a great way to stay encouraged and to provide support to each other during this time of uncertainty.)
Starting your own mastermind group can be just the source of support you need to help you achieve your goals better and faster than you ever thought you could!
As a full-time employee, you know that success does not come easily and it's not achieved in a vacuum. One of the most helpful things you can do on your trip up the corporate ladder is to partner with others to gain knowledge and skills you don't have and to work with others who are willing to support you on your path to success!
So what is a mastermind group, you ask? A mastermind is a group of individuals who meet weekly, biweekly or monthly to learn from each other and to support each other. Mastermind members share ideas, concepts, and resources in order to help each other personally as well as in business. They lift each other up, sharpen each other's skills, and in a nutshell, assist each other to achieve greater success.
According to author and speaker, Jack Canfield,

A mastermind group is a peer-to-peer mentoring concept used to help members solve their problems with input and advice from the other group members. By getting the perspective, knowledge, experience, and resources of others in the group, not only can you greatly expand your own limited view of the world, but you can also advance your own goals and projects more quickly.
In fact, according to Darren Hardy, when you set a goal with a specific plan and a deadline, your chances of achieving that goal are only 50%.
However, when you set a goal and commit to that goal with an accountability partner (like you would in a mastermind group), your chance for success goes up to 95%.!!
That's one amazing statistic!
Who Should Be Part Of Your Mastermind GRoup?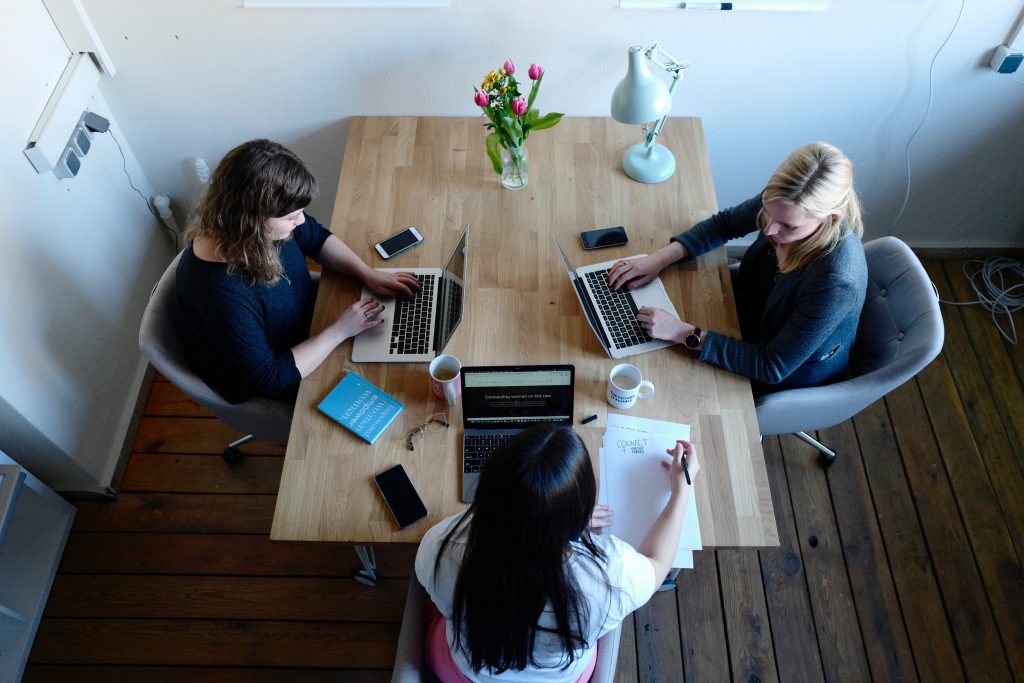 So now that we know what a mastermind group is, you need to decide who should make up your group. Who should you invite?
That is an important question.
The best-formed groups, in my opinion, are those that are made up of individuals who share the same values and goals. There are people who feel this is not a necessary requirement but I think having the same underlying values and goals makes your group stronger and makes support and sharing objectives easier.
It is also a good idea to form the group around similar business ideas and/or niches.
It's best to have a group of no more than 6 committed members. Most mastermind groups are made up of 6-8 people. Even though there are groups that are made up of 10 or more individuals, smaller groups give everyone time to share and to ask questions. Therefore, smaller groups seem to be the most effective.
Not everyone has to be on the same experience level. Go ahead and invite a few members who outshine you in experience and knowledge. They have already been where you are and can help you get to where you want to go faster and easier than if you were on your own.
Everyone who is invited should be avid learners who want to acquire knowledge, skills, and resources. They should want to grow as people and/or grow their businesses while helping others do the same.
How Do You Find Members?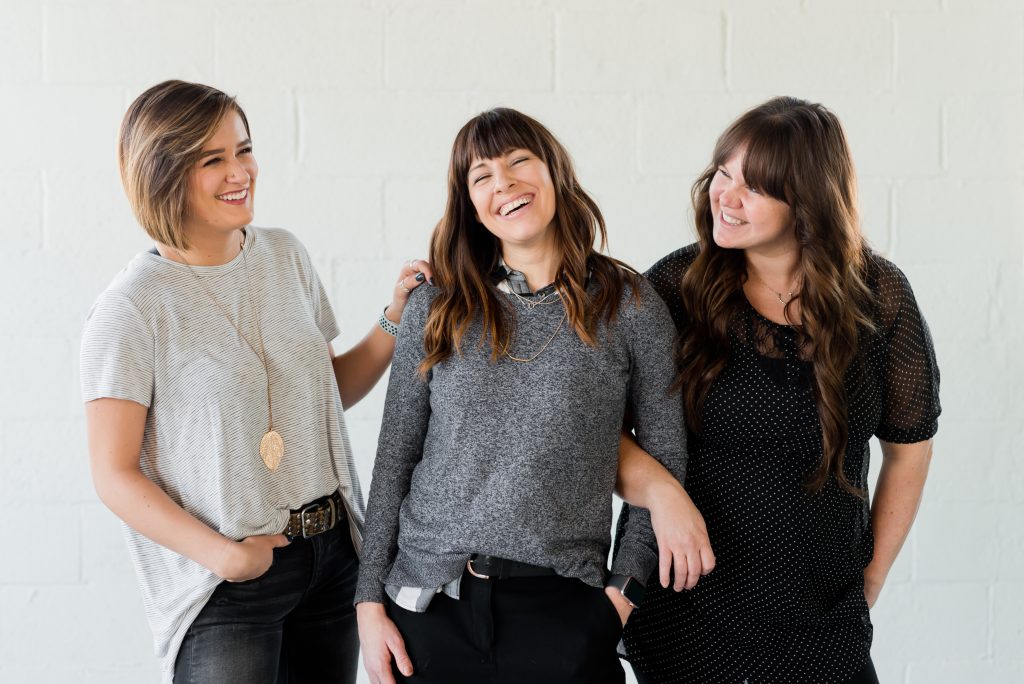 So now that you know you want to have a mastermind group, how do you find people to join you in your journey? There are several places you can look for accountability partners. Below are just a few.
You may know people in your place of employment or branches of your job that would be willing to form a group.
If you are already part of Facebook groups that are centered around your interests and goals, you can reach out to a few of the group members through instant messenger and ask if they would be interested in forming an accountability group.
If you have attended a work conference or an online event, again, you may have met a few individuals with the same interests who would be willing to form a mastermind with you.
Your church or place of worship is always a good place to find accountability partners. Your group may or may not be spiritually based but sharing the same values and interests will add to the support you can give each other.
If you're a blogger, then fellow bloggers that you meet at WordPress meetups or blogging conferences could make great accountability partners.
Whoever you invite, as the facilitator, it's best to vet each member as thoroughly as possible before extending an invitation to avoid serious problems down the road.
When I started our mastermind group, I reached out to people who were part of a blogging group on Facebook. I did not know anyone I was reaching out to but the people I invited appeared to have the same values and goals that I had.
I guess you could say we have been fortunate. Pretty much from the beginning we meshed well and have formed true friendships and support systems.
How to get started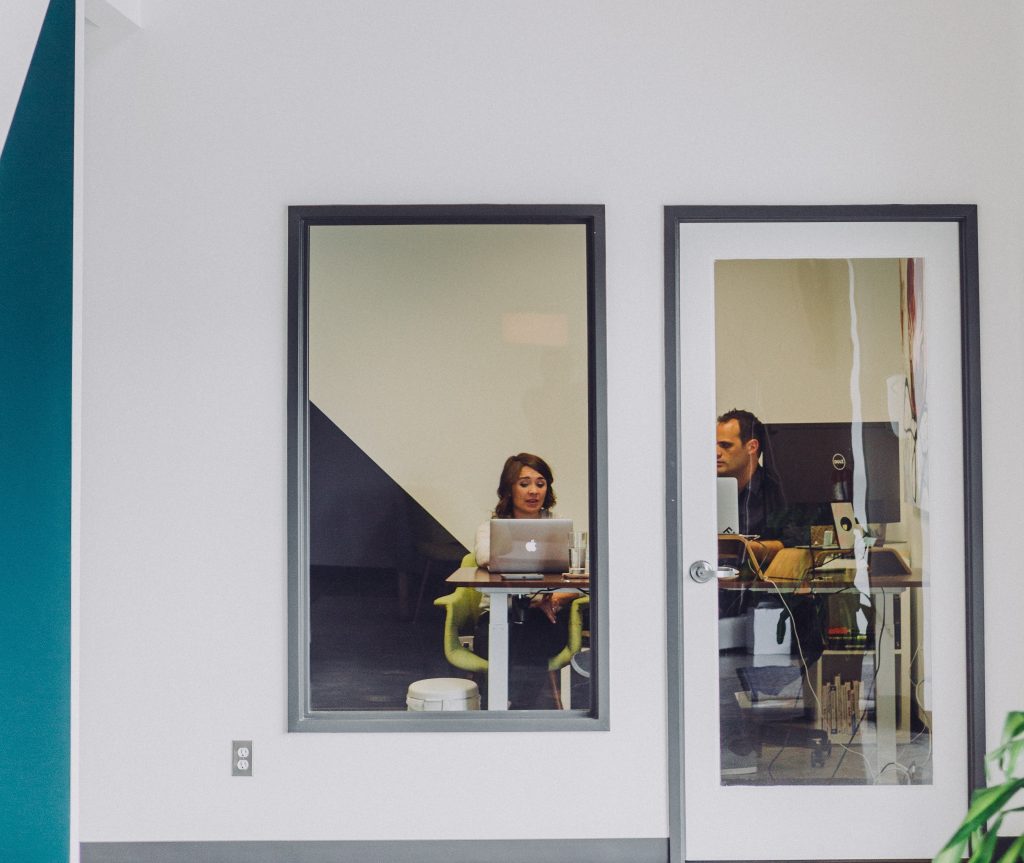 Mastermind groups can be held in person, by conference call or by video chat such as Google Hangouts, Zoom or other online platforms.
If everyone lives in the same general vicinity, meeting in person is usually the best plan but since that is not recommended at this time, the next best thing is to meet online.
As the facilitator, you can have a pre-determined meeting plan or during your first meeting, you can decide as a group such details as to what to discuss, when to meet, and where to meet works best for everyone.
You do need some kind of an agenda or a format to follow.
A common format, one that my own Mastermind group sticks to, is shown below:
Start the meeting by sharing personal updates of family and business.
Share progress on the goals you set from the week before. Takes turns sharing your big and small wins for the week.
Put someone on the hot seat—one member shares a problem in their life or business and asks for feedback and encouragement from the other mastermind members or one group member can share insights from a new course, podcast or book that will help the other members of the group (twenty minutes).
At the end of each meeting, members commit to goals to achieve in the interim before the group reconvenes for the next meeting.
The meeting ends for the week.
Regardless of the agenda, the purpose of a mastermind is to learn from each other and to hold each other accountable for commitments. So it's best to focus some discussion around those topics.
Tips for a successful Mastermind group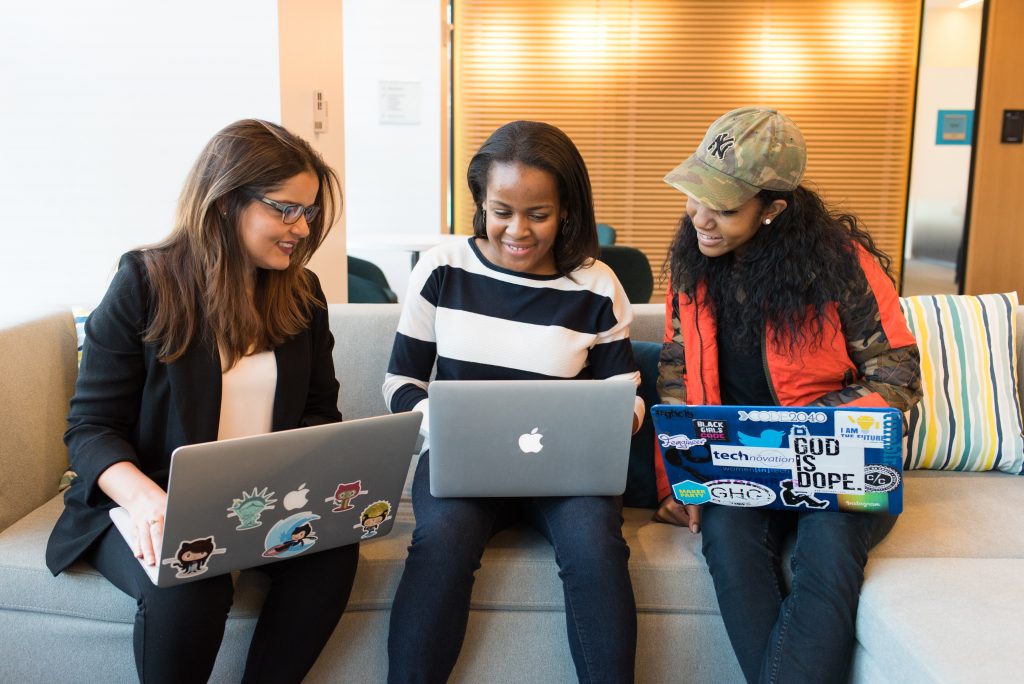 Set group rules at the very first meeting. Examples of the rules we use for our Mastermind group are:
To be kind and courteous. Agree to treat everyone with respect. Healthy debates are natural, but kindness is required.
Members of masterminds often share personal or sensitive information. Authentic, expressive discussions make groups great, but may also be sensitive and private. What's shared in the group should stay in the group.
Be willing to share. The group should be a safe place where you can bring all of your challenges and concerns so you can learn from each other.
Everyone will agree on adding new members to the group.
Members agree to attend and participate in weekly calls and online discussions! Members have to commit to showing up consistently and on time. It's important to have group members who are committed to this process.
You are partners in business so you can agree to share links to websites, ads, affiliate programs, etc.
It's also a good idea for the facilitator of the group to agree on how to handle problem participants such as gossips, those who are extremely negative or demeaning to others, and/or members who take over the group discussion so that others aren't given the chance to participate.
/
BENEFITS of Participating in a Mastermind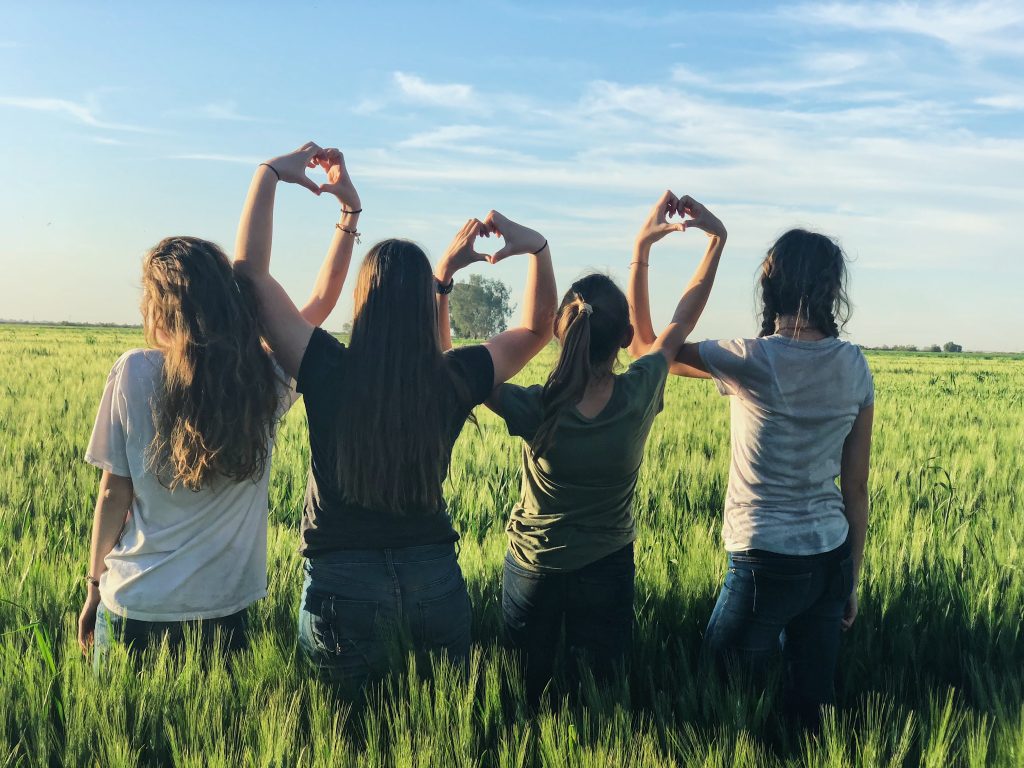 The benefits of participating in a mastermind group are many. as we said at the beginning of this article
First of all, accountability is a significant benefit of a mastermind group. When you set goals and share them you are much more likely to achieve them when you are being held accountable for your commitments.
Support is an important part of a mastermind group. In business, wins come with losses and highs come with lows. It's nice to have group members who cheer you on when you've made the big sale or created a great product. But equally important are the members who support you and are there for you when a family member gets sick or a spouse loses his or her job. It's nice to have friends who encourage and support you through thick and thin.
The exchange of knowledge and ideas is the main reason to create or be a member of a mastermind group. You have the knowledge and resources that you can share and other members will have the knowledge and resources that they share. Together you create a synergy that produces something greater than you could create on your own.
When you are part of a mastermind group, you make better decisions. When you have a group that works well together, members are willing to help each other make informed business decisions. Two heads are always better than one.
Mastermind group members achieve goals faster, again, because of accountability and the knowledge that is shared.
Generally speaking, mastermind meetings are great for generating lots of energy and motivation.
You will find you look forward to the motivation, energy, and the camaraderie that a mastermind group provides.
Mastermind BOOKS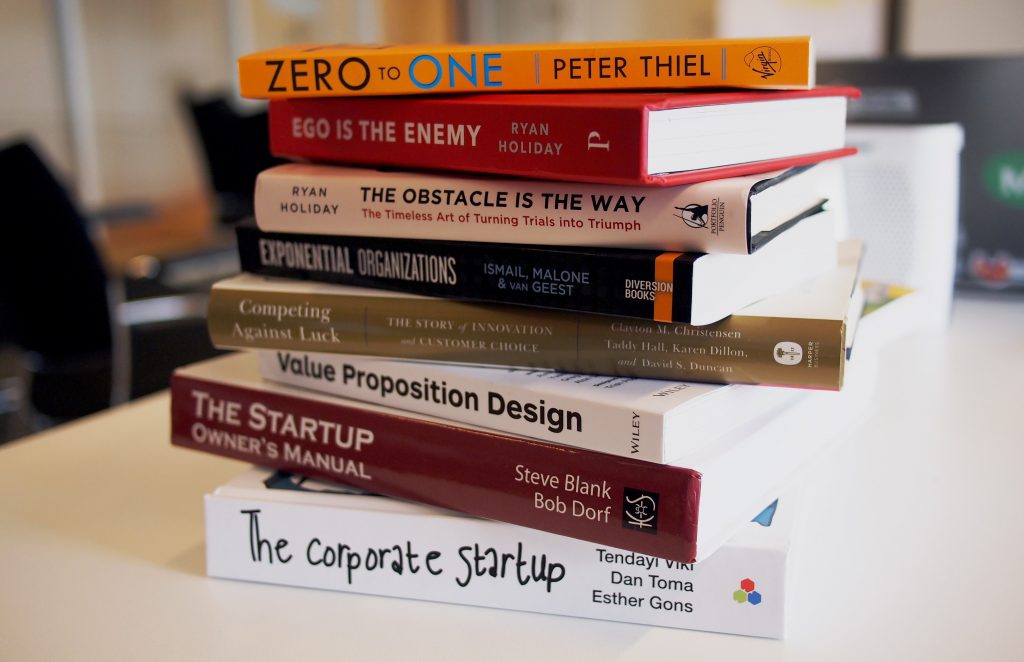 There are numerous books that can help learn about mastermind groups and/or learn how to facilitate a mastermind group and books that would be great selections to read as part of a mastermind assignment.
. Here is a list of just a few to consider either reading or listening to on Audible in the mornings as you're getting ready for work, during your commute to and from work or even at night as you're getting ready for bed or drifting off to sleep.
The first book to consider is Think and Grow Rich. In the original Think and Grow Rich, published in 1937, Hill draws on stories of Andrew Carnegie, Thomas Edison, Henry Ford, and other millionaires of his generation to illustrate his principles. In the updated version, Arthur R. Pell, Ph.D., a nationally known author, lecturer, and consultant in human resources management and an expert in applying Hill's thought, deftly interweaves anecdotes of how contemporary millionaires and billionaires, such as Bill Gates, Mary Kay Ash, Dave Thomas, and Sir John Templeton, achieved their wealth. Outmoded or arcane terminology and examples are faithfully refreshed to preclude any stumbling blocks to a new generation of readers.
According to Wikipedia, "the concept "Mastermind" was coined in 1925 by author Napoleon Hill in his book The Law of Success and described in more detail in his 1937 book, Think and Grow Rich. In his books, Hill discussed the idea of the MasterMind, which referred to two or more people coming together in harmony to solve problems."
Cooperation through the use of mastermind groups was one of the laws of success that Hill learned about when he studied successful Americans including Henry Ford, Thomas Edison, Alexander Graham Bell, Theodore Roosevelt, John D. Rockefeller, and Charles M. Schwab.
Beloved by millions, this timeless classic holds the key to all you desire and everything you wish to accomplish. This is the book that reveals the secret to personal wealth.
Countless readers have been helped by the famous "Babylonian parables," hailed as the greatest of all inspirational works on the subject of thrift, financial planning, and personal wealth. In language as simple as that found in the Bible, these fascinating and informative stories set you on a sure path to prosperity and its accompanying joys.
Acclaimed as a modern-day classic, this celebrated bestseller offers an understanding of — and a solution to — your personal financial problems that will guide you through a lifetime. This is the book that holds the secrets to keeping your money — and making more.
The Richest Man in Babylon: Read it and recommend it to loved ones—and get on the road to riches.
George S. Clason was born in Louisiana, Missouri, on November 7, 1874. He attended the University of Nebraska and served in the United States Army during the Spanish- American War. Beginning a long career in publishing, he founded the Clason Map Company of Denver, Colorado, and published the first road atlas of the United States and Canada. In 1926, he issued the first of a famous series of pamphlets on thrift and financial success, using parables set in ancient Babylon to make each of his points. These were distributed in large quantities by banks and insurance companies and became familiar to millions, the most famous being "The Richest Man in Babylon," the parable from which the present volume takes its title.
I just recently listened to this book again on Audible. There is an old version and this more modern version of How to Win Friends and Influence People. It's a great book regardless. Amazon's description reads, Dale Carnegie's time-tested advice has carried millions upon millions of readers for more than seventy-five years up the ladder of success in their business and personal lives. Now the first and best book of its kind has been rebooted to tame the complexities of modern times and will teach you how to communicate with diplomacy and tact, capitalize on a solid network, make people like you, project your message widely and clearly, be a more effective leader, increase your ability to get things done and optimize the power of digital tools.
Any of these books will be good selections to understand the strength of utilizing each other's wisdom and/or would be great books to read and discuss during your mastermind meetings.
Review
To review some of what we have discussed today, remember
A mastermind is a group of individuals who meet weekly, biweekly or monthly to learn from each other and to support each other. Mastermind members share ideas, concepts, and resources in order to help each other personally as well as in business.
The best-formed groups, in my opinion, are those that are made up of individuals who share the same values and goals.
Members can come from people you know at your job, from Facebook groups, people you have met at conventions or possibly from your place of worship.
Mastermind groups can be held in person, by conference call or by video chat such as Google Hangouts, Zoom or other online platforms.
Set group rules before you get started.
The benefits of being part of a mastermind group are many.
I hope this has helped you decide to start or to become a member of a mastermind group. Let me know what you think in the comments below! Are you part of a mastermind group and how has it helped you?