The Power of Generative Language: Calling Your Future Self Into Being
Language has always been a fundamental tool for humans to communicate, express feelings, and understand the world around us. Yet, the scope of language transcends mere communication; it is instrumental in shaping our realities and our futures. This transformative power is deeply embedded in the concept of generative language.
Using Generative Language
Generative language implies that our words and narratives construct the world we live in, molding our perceptions and, subsequently, our realities. This premise is drawn from cognitive linguistics, emphasizing the linguistic relativity principle which suggests that the structure of our language influences our mental processes.
Language, therefore, is not merely a reflection of our experiences but also the generator of those experiences. When we consciously deploy generative language to shape our futures, we actively create a desired reality, effectively "calling" our future selves into existence.
Here are some key benefits of employing generative language to "call" your future self: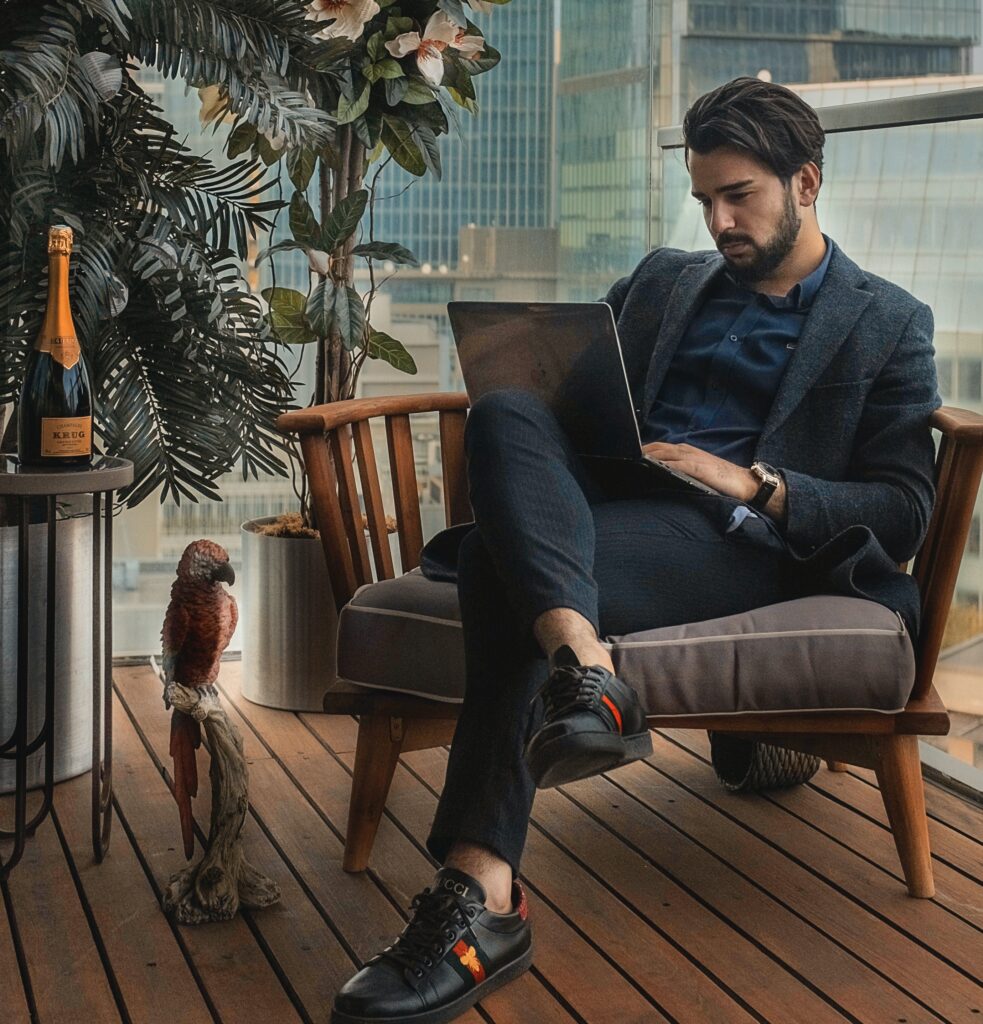 Key benefits of employing generative language include the following :
1. Using generative language enhances positive visualization: Generative language helps to create a mental blueprint of our desired futures, solidifying our goals and dreams into tangible thoughts. By using affirming and positive language, we can envision success, happiness, and fulfillment more clearly, making us more motivated to actualize these dreams.
2. Generative language promotes self-confidence: Our language directly impacts our self-esteem and confidence. By choosing words that reinforce our capabilities, we cultivate an internal dialogue that we are capable, resilient, and competent. These affirmations fuel self-belief, enabling us to face challenges head-on.
3. Generative language fosters resilience: Life is full of setbacks and adversities. Using generative language empowers us to frame these obstacles as opportunities for growth rather than insurmountable barriers. This reframing nurtures resilience and facilitates coping mechanisms, helping us bounce back from adversities with increased vigor.
4. Generative language can help shape our decision-making: Our language influences our cognitive processes and decision-making patterns. By consciously incorporating generative language into our daily discourse, we can better align our decisions with our future aspirations, effectively shaping our path toward our desired future.
5. Generative language inspires a growth mindset: Generative language can encourage a growth mindset – the belief that abilities and intelligence can be developed through dedication and hard work. By replacing phrases like "I can't" with "I can't yet," we can shift our mindset to embrace learning and foster a positive approach toward personal and professional development.
6. Generative language encourages positive relationships: The language we use in our interpersonal interactions greatly affects the quality of those relationships. Generative language, filled with kindness, empathy, and understanding, helps to establish and nurture positive relationships, a crucial element for a successful future.
7. Generative language supports well-being: The words we choose to describe our experiences can significantly impact our emotional and psychological well-being. Positive self-talk and optimistic narratives can reduce stress, boost our mood, and promote overall well-being, paving the way to a healthier, happier future.
"Calling" Forth Our Future Selves
By "calling" our future selves forth, so to speak, we not only reshape our realities but also transform ourselves. We become architects of our futures, actively constructing a reality that aligns with our ambitions and aspirations.
We need to remind ourselves daily that our words have creative power. Our words are powerful tools that can either confine us to our current circumstances or propel us toward a promising future.
As we understand and harness this power, we become more than just consumers of language—we become creators, shaping our realities one word at a time.
Let's choose our words wisely, and let them pave the path to the future we desire.