Recognizing Burnout After The Pandemic: The New Normal of Overexertion
The word 'burnout' has seen an exponential surge in use after the onset of the COVID-19 pandemic. With the blurring of boundaries between personal and professional life, the relentless uncertainty of the times, and the altered dynamics of the workplace, burnout has become an invisible epidemic that affects many.
Signs of Burnout
Burnout is a state of chronic physical and emotional exhaustion, often coupled with feelings of cynicism and detachment. While everyone may experience these signs differently, some common indicators include: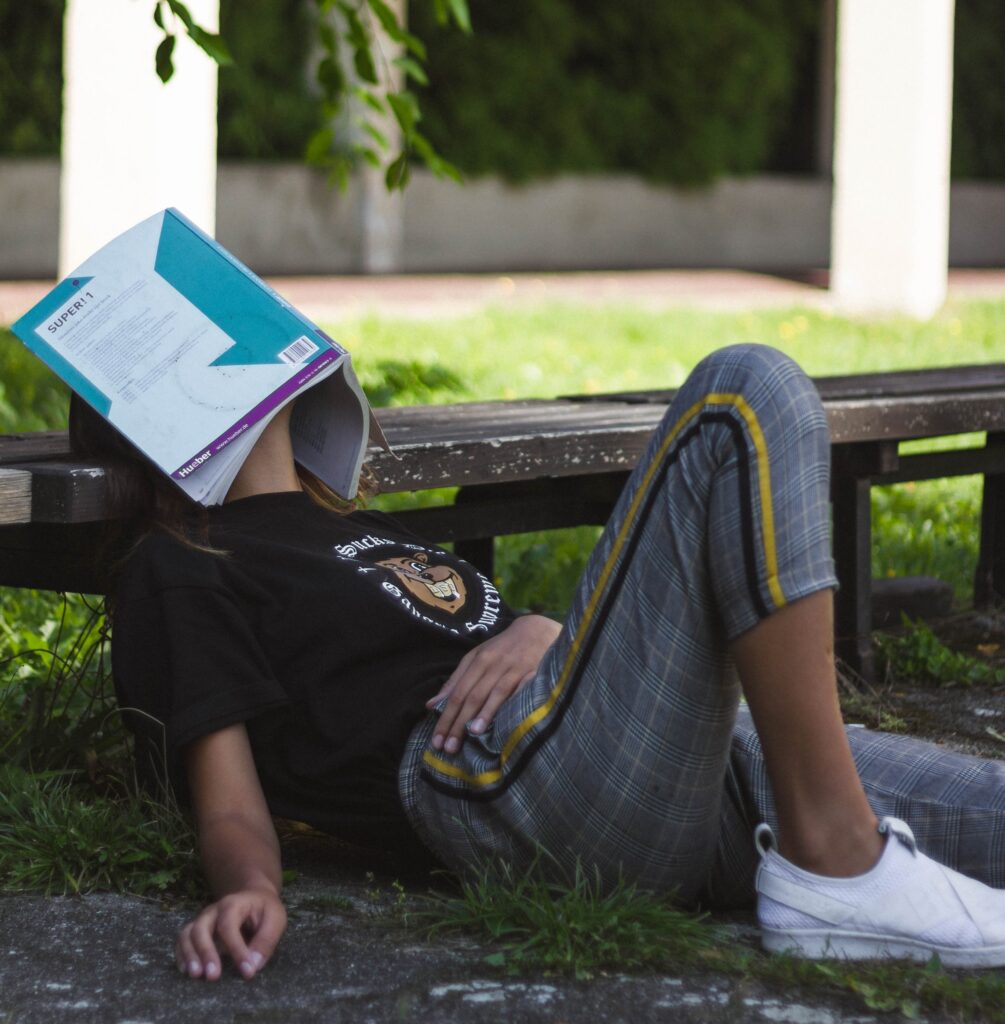 Chronic Fatigue: An enduring feeling of tiredness, no matter how much rest one gets.
Insomnia: Difficulty falling asleep, or waking up in the early hours and not being able to get back to sleep.
Forgetfulness and Lack of Concentration: Difficulty in maintaining focus or recalling information.
Physical Symptoms: Chest pain, palpitations, shortness of breath, gastrointestinal issues, and frequent headaches.
Increased Illness: A weakened immune system can lead to vulnerability to infections.
Loss of Appetite: Or, in contrast, overeating in response to stress.
Anxiety and Depression: Constant feelings of worry or persistent sadness and hopelessness.
Detachment: Feeling alienated from coworkers, friends, and even family.
Decreased Satisfaction and Sense of Accomplishment: No longer feeling valued or seeing value in one's contributions.
Pessimism: Adopting a negative outlook towards work and life in general.
The Pandemic's Role in Burnout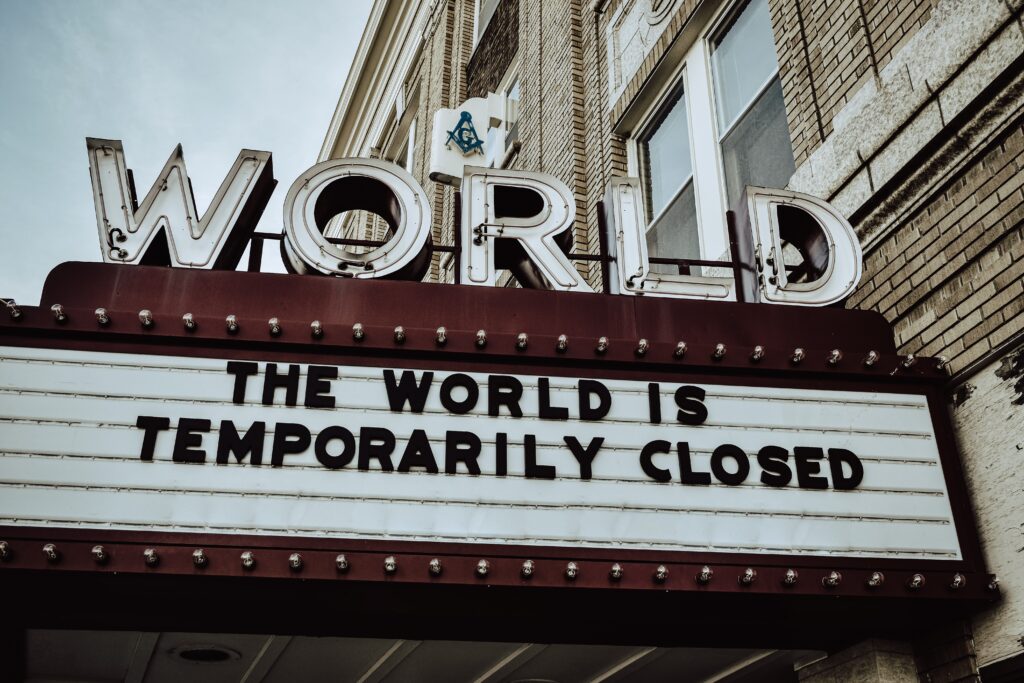 The onset of the pandemic saw the following shifts, intensifying burnout:
Remote Work and Its Challenges: Transitioning to working from home meant juggling professional duties while managing home responsibilities, often without clear boundaries.
Lack of Social Interaction: Reduced face-to-face interactions and reliance on virtual meetings can lead to feelings of isolation.
Job Insecurity: With businesses shuttering or downsizing, many faced the threat of unemployment, leading to taking on more work to prove their worth.
Overexposure to Technology: Continuous screen time, constant email notifications, and the compulsion to be always available contribute to fatigue.
The Continuous News Cycle: Relentless updates on the pandemic, often negative or conflicting, have induced a sense of despair.
Lack of Recovery Time: With no distinct work hours, many found themselves working longer, without adequate breaks.
Addressing Burnout in Pandemic Times
Prevention is the first step, and understanding one's limits is essential. Here are some ways to manage or even prevent burnout during these challenging times:
Establish Clear Boundaries: Designate specific work hours and stick to them. Create a dedicated workspace at home to mentally separate work and relaxation.
Digital Detox: Allocate specific times to check emails and news, and ensure regular breaks from screens.
Seek Social Connections: Engage in regular conversations with loved ones, even if it's virtually. Remember, you're not alone in this.
Physical Activity: Regular exercise can help reduce stress and anxiety. Even simple activities like walking can make a difference.
Seek Professional Help: If feelings of anxiety, sadness, or detachment persist, it may be time to consult with a mental health professional.
The world post-pandemic has undoubtedly accentuated the challenges of burnout. Recognizing the signs and being proactive about addressing them is more vital than ever. Society, employers, and individuals all have a role to play in ensuring mental well-being in these unparalleled times.
And always take the time to remember that difficult times don't last forever. Instead just know
Difficult Roads Lead to Beautiful Destinations: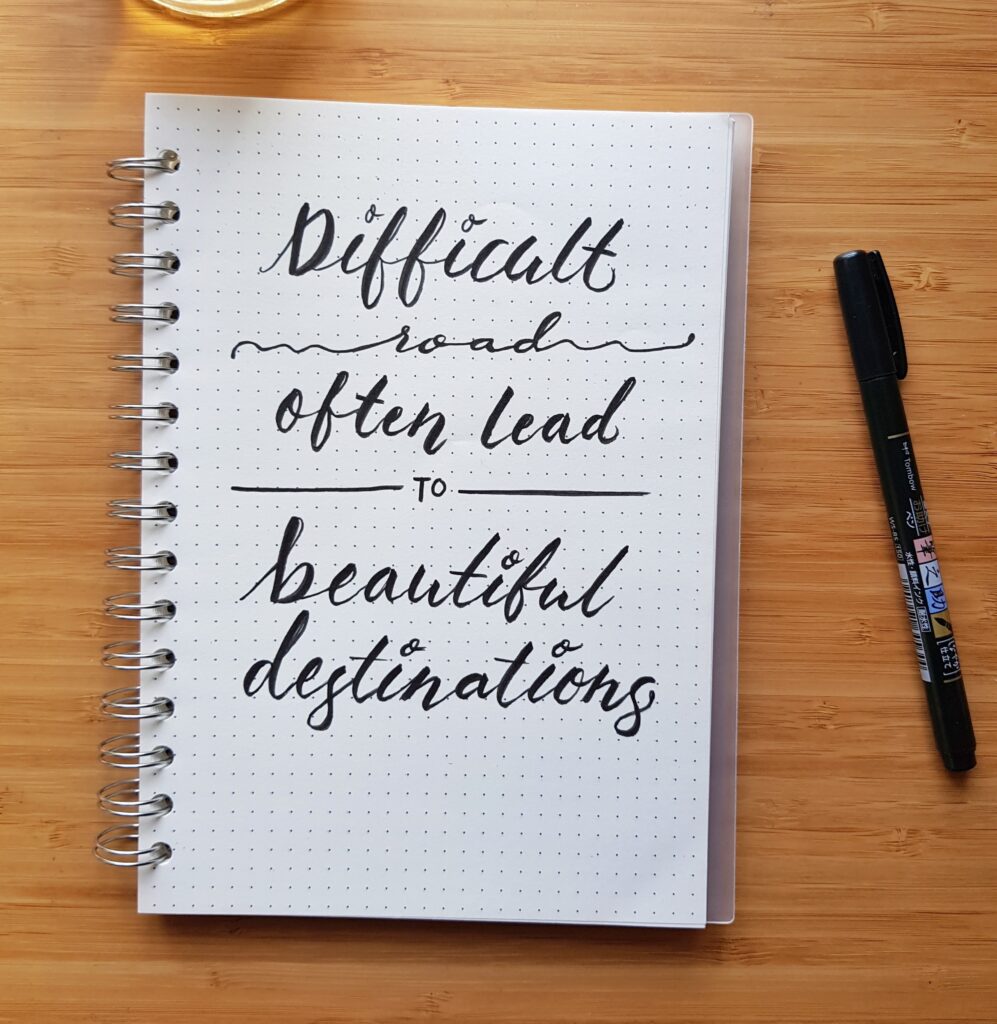 The phrase "difficult roads lead to beautiful destinations" is more than just an inspirational quote; it captures a profound truth about the human experience. At its heart, this saying underscores the intrinsic value of persistence, resilience, and hope amidst adversity. Going deeper into its layers of meaning we see:
Growth through Challenges: Just as metals are forged under intense heat, humans too grow stronger and wiser through challenges. Difficult circumstances, while taxing in the moment, can teach valuable life lessons, fostering resilience and a better understanding of oneself.
The Beauty of Contrast: It's often the hardships that amplify our appreciation of the good times. Just as a desert traveler cherishes an oasis more deeply than someone living by a river, overcoming challenges can heighten our appreciation for life's simpler joys.
Inherent Value in the Journey: While the destination is undoubtedly significant, there's an undeniable value in the journey itself. The skills we acquire, the relationships we strengthen, and the insights we gain on "difficult roads" often prove to be as rewarding, if not more so, than the destination itself.
Empathy and Connection: Going through hardships allows us to empathize with others in similar situations. This shared experience can foster deeper connections and understanding among people. When we've walked a challenging path, we become more compassionate travelers, extending our hand to those who tread the same road.
A Testament to Human Spirit: History is replete with stories of individuals who, against all odds, have achieved incredible feats. These narratives are not just about their final achievements but also the tumultuous paths they navigated. Their journeys remind us of the indomitable human spirit that can shine even in the face of adversity.
Perspective Shaping: Difficult paths often force us to reassess our priorities. What might have seemed indispensable before could pale in importance when faced with genuine challenges. This reshaped perspective often directs us to truly beautiful destinations, not just in the literal sense but in terms of personal realization and fulfillment.
In essence, "difficult roads lead to beautiful destinations" is not a promise that hardships will always lead to literal paradise, but rather a philosophy that emphasizes the transformative power of challenges. It's a testament to the beauty that can be found not just at the end of a trying journey but within the journey itself.