How Increasing Your Failure Rate Can Help You Succeed in Business
Failure can be hard to come to terms with, especially in business and sales, where you need to put yourself out there to be successful. But failure in business and sales can be a good thing! The more you learn about what doesn't work, the better you'll be at finding out what does — and the faster you'll become successful as a result of that knowledge. Failure is just practice in disguise, so make it a habit by increasing your failure rate and success will follow sooner than you might have thought possible.
How Failure Leads to Success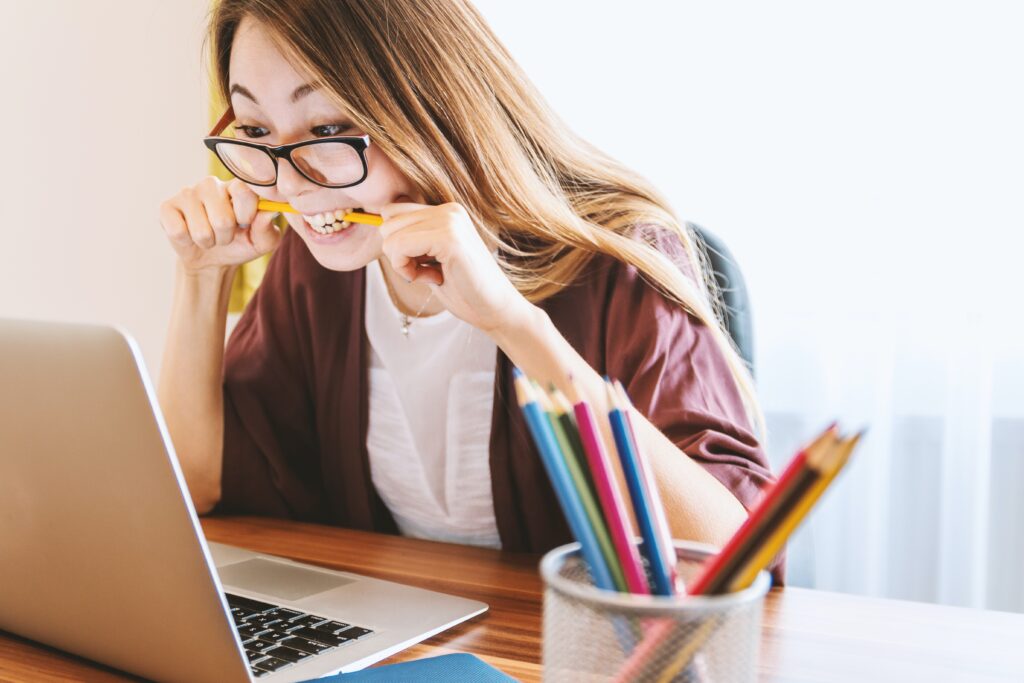 Failure creates determination. The greater the determination is to succeed and to work through setbacks, the bigger the reward is in the end. When you are able to get past your fear of failure, you will be able to accomplish things that you never thought were possible. A person who has never failed at anything has probably not been willing to try new things or take on challenges that may have led them down a path toward success. Success ultimately comes from failing, so if we are able to learn how to deal with failure then we can use it as a tool for our own success in life. There are many successful people who attribute their success to failures they experienced earlier in life. Everyone experiences failure, but what makes some people successful is that they learn how to overcome their failures instead of letting them hold them back. There are certain ways that you can become more resilient and better equipped when facing challenges in order to make sure that you do not let failure hold you back from achieving your goals. If someone tells us no, then we should ask ourselves why? Use critical thinking skills to analyze their decision and to determine what you can offer to better meet their needs.
Failing produces self-confidence

Steve Jobs once said that real artists ship. Think about what he meant by shipping. It's not getting your product out to market; it's producing something—even if it stinks. Shipping helps you fail faster and more often, which builds your confidence and ability to try again without self-doubt holding you back. It makes you a better person and a better entrepreneur for it. Fail often, fail fast and fail big. And then pick yourself up off the floor, learn from your mistakes and move on to your next project. This is how success happens. Or as Jon Acuff put it: Failure isn't fatal. Quitting is.
Failing Produces Wisdom

Inventors and great thinkers of our time have produced amazing inventions and modern marvels because they have continued to work through the failures until they reached profound levels of success. Thomas Edison famously failed 10,000 times before he created a working light bulb. His response was, I didn't fail 10,000 times. I successfully discovered 10,000 ways not to create a light bulb. This is wisdom! It is not about how many times you fail but how many ways you find not to succeed that lead you closer to your ultimate goal of success. Don't be afraid to fail or go for no. Don't fear failure—embrace it as part of your process toward success. When you do, you will ultimately come out on top with greater wisdom than if you had never tried at all.
Don't let failure stop you

Don't let failure stop you, or better yet, don't be afraid of it. I love failure. In fact, I seek out ways to fail more often than my peers so I can learn from my mistakes. Entrepreneurs who are good at failing have set themselves up to fail on purpose by building products and features that they know aren't going to work before implementing them. While others might not see these as failures because they were intentional, I consider these learning opportunities because we've learned what doesn't work instead of wasting time and money doing things that won't result in a positive outcome. Going for no is about saying no to everything else but your core product or service idea until you're confident enough to say yes. It's about knowing when to put your head down and get back to work instead of being distracted by shiny objects.
Go For No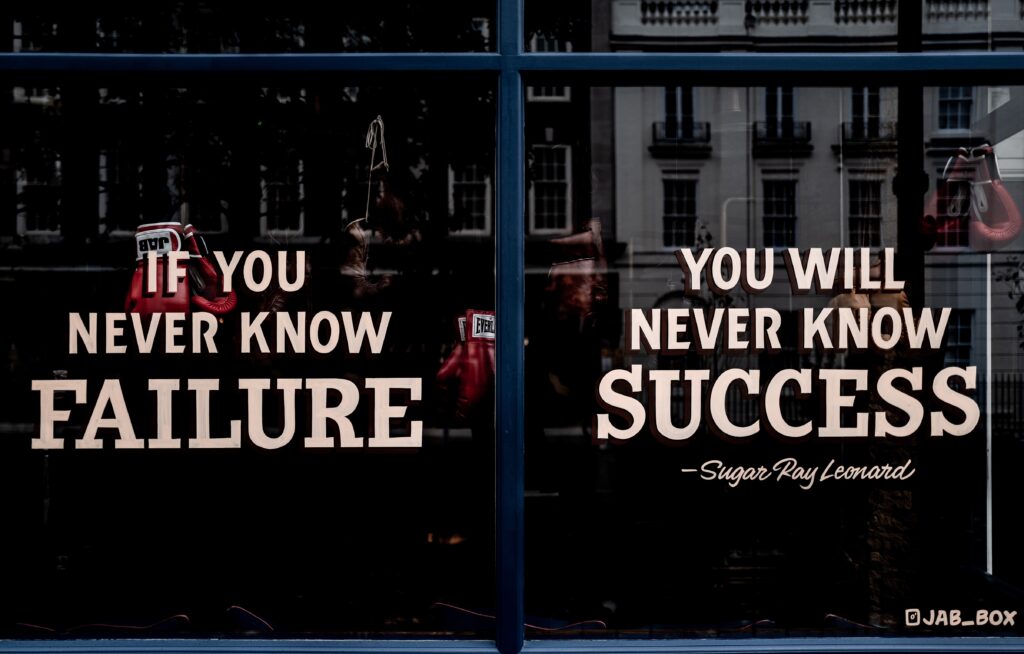 To help build on that premise, Richard Fenton in his book, Go For No: Yes Is the Destination, No Is How You Get There, helps us to understand how going for no ultimately moves us closer to yes.
The book, Go for No! chronicles four days in the life of a fictional copier salesman, Eric Bratton, who wakes up one morning to find himself in a strange house with no idea of how he got there. But this house doesn't belong to just anyone! It belongs to him…a wildly successful, 10-years-in-the-future version of the person he could become if he learns to overcome his self-limiting beliefs and overcome his fear of failure!
Through the dialogue of the two main characters, the successful future Eric Bratton and the not-so-successful current Eric Bratton, the authors take us on a journey to learn to press forward until we get a no.
Readers learn:
What it takes to outperform 92 percent of the world's salespeople
That failing and failure are two very different things
Why it's important to celebrate success and failure
How to get past failures quickly and move on
That the most empowering word in the world is not yes…it's NO!
Go For No is an easy-to-read, short missive that can be read in an hour or two. I recommend you pick up a copy this week and as you read it, let the book and this article remind you that if you never know failure, you'll never know success.
Have a great week.
And, since we have to go for easy sometimes, our recipe for today is for easy-to-make chicken fajitas.
Easy Fajitas
There are days when you've been so deep in work or family activities that there's just not much time to cook dinner. An easy fajitas recipe is perfect for those days.
Equipment
1 Sharp knife

2 Cutting boards

One for the chicken and one for the vegetables

1 Large non-stick frying pan

1 small mixing bowl

1 Wooden spatula
Ingredients
12

Chicken tenders

2

Tbsp

Olive or canola oil

1

sm

Onion

thinly sliced

1

Green pepper

thinly sliced

1

Red pepper

thinly sliced

1

Yellow pepper

thinly sliced

1/2

tsp

Salt

1/3

tsp

Pepper

1

tsp

Garlic powder

1/2

Tbsp

Chili powder

1/2

Tbsp

Ground cumin

1/2

tsp

Oregano

1/2

tsp

paprika
Serve with the following
Warm Tortillas

Salsa

Sliced Avocados or guacamole

Sour cream
Instructions
Mix together the salt, pepper, garlic powder, chili powder, ground cumin, oregano, paprika

Coat the chicken tenders in the seasoning mixture by rolling them in the mixture or by sprinkling both sides of the tenders with seasoning.

Heat the olive oil in a large non-stick frying pan

Add the seasoned chicken to the hot oil. Cook until done or about 6 or 7 minutes.

Remove the chicken and add the sliced onions and bell peppers to the same pan.

Saute until tender, approximately 4 or 5 minutes.

Add the chicken back in with the vegetables and mix them together thoroughly.

Serve with warm tortillas, salsa, sour cream, and sliced avocados.
Have a great week!