Rediscovering the Joy of Letter Writing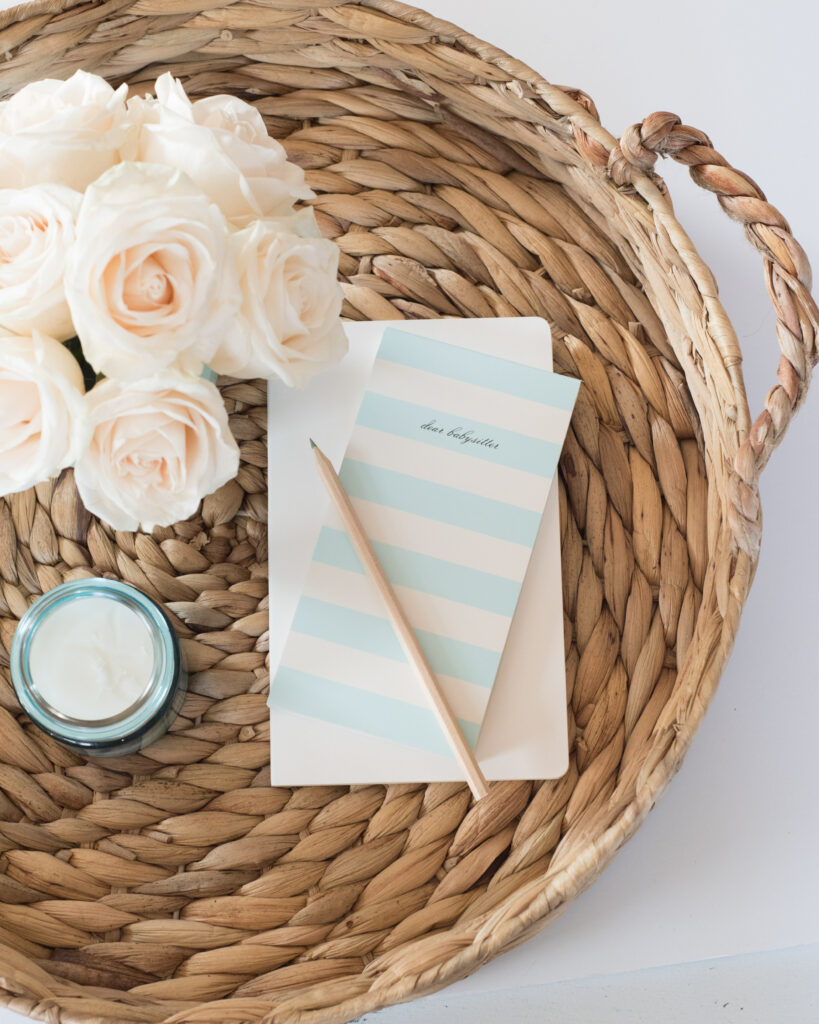 In today's fast-paced world, where communication is mostly digital and instant, taking the time to write a letter or a card might seem like a bit of a chore. However, April is National Card and Letter Writing Month – an opportunity for us to pause, slow down, and rediscover the joy of connecting with others through the written word. Whether it's to express gratitude, share news, or simply say hello, a thoughtful note can brighten someone's day and create a lasting bond. In this blog post, we'll explore the reasons why writing cards and letters are still relevant, and share tips on how to make your messages more meaningful.
The Emotional and Psychological Benefits of Writing Letters
According to science, writing by hand can have a positive effect on our mental and emotional well-being. Physically engaging with a pen and paper has been proven to enhance memory, focus, and creativity. Additionally, writing a letter allows us to slow down and reflect on our thoughts and feelings, and to express them more clearly and authentically. Therefore, not only do we nurture our own mental health by taking the time to write, but we also create a meaningful connection with those we are writing to, making them feel valued and appreciated.
Creating a Personalized Message.
When it comes to writing a message that resonates with the recipient, personalized touches make all the difference. Start by referencing events or conversations that you've shared. Share your thoughts and feelings honestly, and try to add your unique voice to the message. You could even add small details like a pressed flower, a photo, or a special stamp to add a bit of flair and show the receiver that you've taken the time to create something truly meaningful for them.
The Art of Choosing Stationery
If you're someone who takes stationery and paper craft seriously, National Card and Letter Writing Month means you have a perfect excuse to indulge in beautiful and eye-catching designs. From luxurious letterpress to handmade paper, the possibilities are endless. The tactile experience of choosing the right stationery to match your message can also help ignite your inspiration and creativity.
Encouraging Children to Write Letters
Writing letters can be a beautiful and enjoyable activity for the entire family. Children show excitement when they receive mail, especially when it is from a family member, close friend, or pen pal. National Card and Letter Writing Month is an excellent opportunity to encourage children to connect with others through the written word. You can help get them started by providing colorful pencils and stickers and prompting them with suggestions. Be sure to also take the time to show them how to address an envelope correctly and then help them mail their little works of art.
The Future of Letter Writing

Although email and text messages are fast and convenient, there is still something incredibly special about receiving a handwritten letter or card in the mail – it is a tangible memento of a connection that simply cannot be duplicated with technology. Many people still appreciate the intimacy and authenticity of written communication, and it is no surprise that we see a renewed interest in sending and receiving letters. The future of letter-writing may, in fact, be brighter than we've seen in decades!
So in Conclusion
Writing cards and letters may seem outdated in our digital society, but there are positive effects of this lost art that we must celebrate. National Card and Letter Writing Month is an opportunity to share gratitude, create lasting memories, and connect with people in a meaningful way. Take advantage of this month to set aside time for the simple yet rewarding experience of putting pen to paper. The art of writing and sending a letter, whether it's to a friend, family member, or someone we admire, can help us create important connections and truly impact the people we care about the most.
Let me know in the comments below how sending or receiving letters or cards has personally impacted your life.
__________________________________________________________________________________________________
In the paragraphs below, I have included a few links to products to enhance your writing experience.
I am an Amazon affiliate and may get a small commission on purchases from Amazon at no additional cost to you.
As we mentioned, choosing beautiful notecards or stationery will help to make your letting writing month more enjoyable. Here are a few of our favorite choices.
100 Blank Blue Note Cards w/Envelopes & Stickers, 4 x 6 Boxed Set
Handwritten messages mean so much when you need to express your gratitude, encouragement, or congratulations to the people you love; These generic blank greeting cards with envelopes are perfect for expressing a short, heartfelt, personal note!
Or are you more of a stationary person? Are little note cards just not big enough to hold all you want to say?
Then how about engaging in National letter writing month with a stationary set that's a bit whimsical and has a vintage vibe.
Kawaii Lovely Special Design Writing Stationery Paper
This stationary paper and envelopes set is made of quality beige Kraft paper, with a light paper fragrance, which is very suitable for printing and writing.
Each piece of vintage paper is about 7.1×5.2 inches and each of the envelopes is approximately 5.2 x 3.4 inches.
The set includes 32 pieces of writing paper plus 16 envelopes. Various Styles will be sent. Every packet contains 4 styles of writing paper and 2 envelopes.
The envelopes have a water-based adhesive so just a little water will make the seal of the envelope sticky,
The best part is that this stationary is so affordable. You can start your writing journey for less than $8.00 right now.
________________________________________________________________________________________________
Now seriously, no afternoon of letter writing is complete without a cup of tea followed by a delightful lunch. Don't you agree? So I have a link to a perfect set of tea bags and to my favorite chicken salad recipe below.
Twinings 40 Ct Tea Bags & By The Cup Honey Sticks
You will certainly enjoy the classic taste of Twinings' freshly brewed tea while you're penning your missives! I can pretty much guarantee this special edition collection will be the perfect addition to your day. But also if you want to send a gift with your correspondence, I will tell you I have given this set of teas and honey sticks before and it's always been a hit. It's not only flavorful but it arrives in a stylish and decorative gift box. Each package contains 20 different teas from herbal and green to black and organic varieties. The black teas are full-bodied with a strong tea taste, and the Organic Teas have been Fair Trade Certified by USDA Organic. The teas are special but you or your recipient will also get a package of By The Cup Honey Sticks—100% pure Domestic US Grade A Honey with no flavorings, additives, or coloring added. The unbeatable combination makes Twinings 40 Count Tea Bags & By The Cup Honey Sticks perfect for those who enjoy a hot cup of tea now and then!
To go with your tea and your writing experience, you need the perfect lunch. So I've included my favorite chicken salad recipe on the next page.