Time available to spend with your children can be extremely limited when you're a working mom especially if you're now working at home. So on the weekends or days off. make the most of the time you do have together. One special way to do that is to spend some quality time baking as a family!
Yes, there's a multitude of ways you can spend time with your family when you're a working mom or grandma. You can order pizza and watch a few movies. but how many movies can you watch before the youngsters start to get bored?
Honestly, what is more fun than turning on the oven on and baking up some happiness?
In fact, make it an all-day affair. Start at breakfast with a family meeting, take a vote and decide what you would like to make. Then take an inventory of the pantry and use what you have or have one adult take a quick trip to the grocery store to buy supplies and head back home to start baking.
Baking as a family can be a great time of bonding andit can also be a lesson in sharing.
John Maxwell says every day he looks for ways to add value to people. The most important people in our lives are our children. So, spend the afternoon pouring love and affirmations into their lives.
Then teach them how to give into other people's lives. Wrap up a few care packages and have your spouse deliver the homemade treats to a few lonely, elderly neighbors or surprise a few classmates with a batch of their favorite cookies with a no-contact delivery.
Happiness comes with sharing, sharing time, sharing memories and sharing kindness. The memories you create will last a lifetime.
If you don't already have a few favorite cookie recipes, here are a few of my suggestions…
Sugar Cookies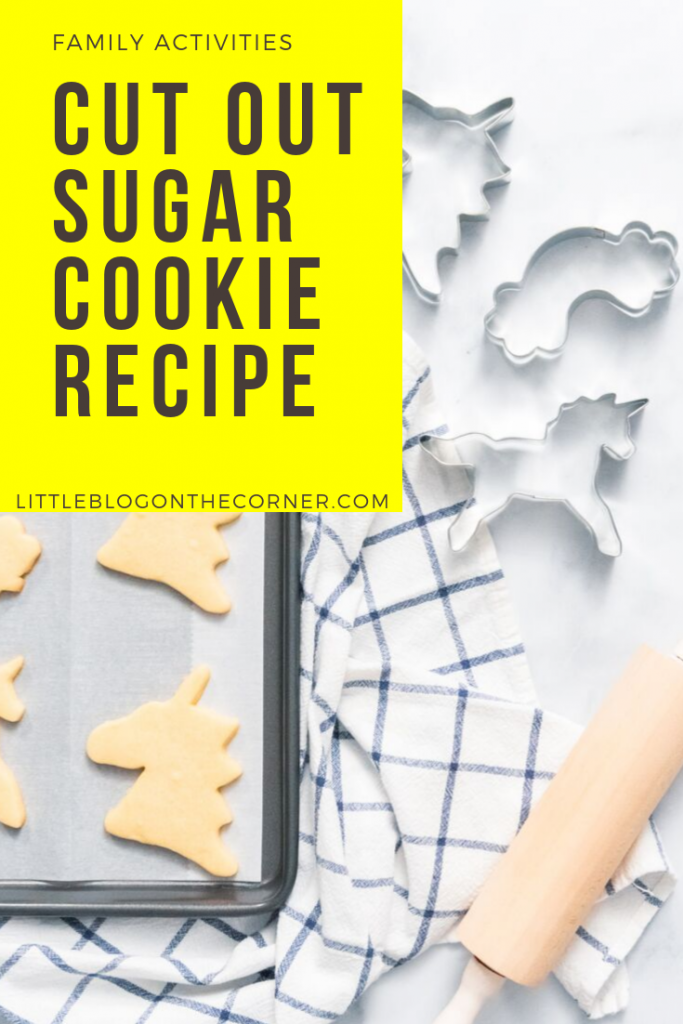 Sugar cookies don't have to only be made at Christmas. There are all sorts for cute cookie cutters you can purchase from Amazon for a happy day of cookie baking and decorating. And, if you're homeschooling right now, recipes are a great way to teach math including fractions.
Sugar Cookies
Delicious sugar cookie recipe for the holidays or any day.
Ingredients
4

Cups

All-Purpose Flour

2

tsp

Baking Powder

1

tsp

Baking Soda

1

cup

Crisco

or 1 cup butter softened

2

Eggs

well beaten

4

T

sweet milk

1¼

Cups

Sugar
Instructions
Sift together the flour, baking powder, and the baking soda. Cut in the Crisco or butter like you would a pie crust.

In a separate bowl, cream together the eggs, milk, and sugar. Add to the flour mixture. beat all ingredients until the cookie mixture pulls away from the side of the bowl. If the dough is too sticky, add more flour.



Wrap in wax paper and chill for at least an hour.

Preheat the oven to 350 degrees.

Roll out the chilled dough on a floured surface until it's about a ¼ thickness. Cut into shapes. Place on a cookie sheet covered with parchment paper about an inch or so apart.

Bake cookies for about 10 minutes or until they are just starting to turn brown around the edges. Let the cookies sit on the baking sheet for a few minutes before moving them to a cooling rack. Sprinkle the cookies with colored sugar or frost as desired.


This post contains Amazon affiliate links. Should you make a purchase, I will receive a small commission at no additional cost to you.
In case you need new cookie cutters, try this affordable set I found on Amazon.
Wilton Cookie Cutter Set 101-Piece — Alphabet, Numbers, and Holiday Cookie Cutters
Here is a great set of cookie sheets if it's been a while since you baked cookies and you are needing new ones.
Rachael Ray Nonstick Bakeware Set with Grips
Then Let's Make Peanut Butter Cookies!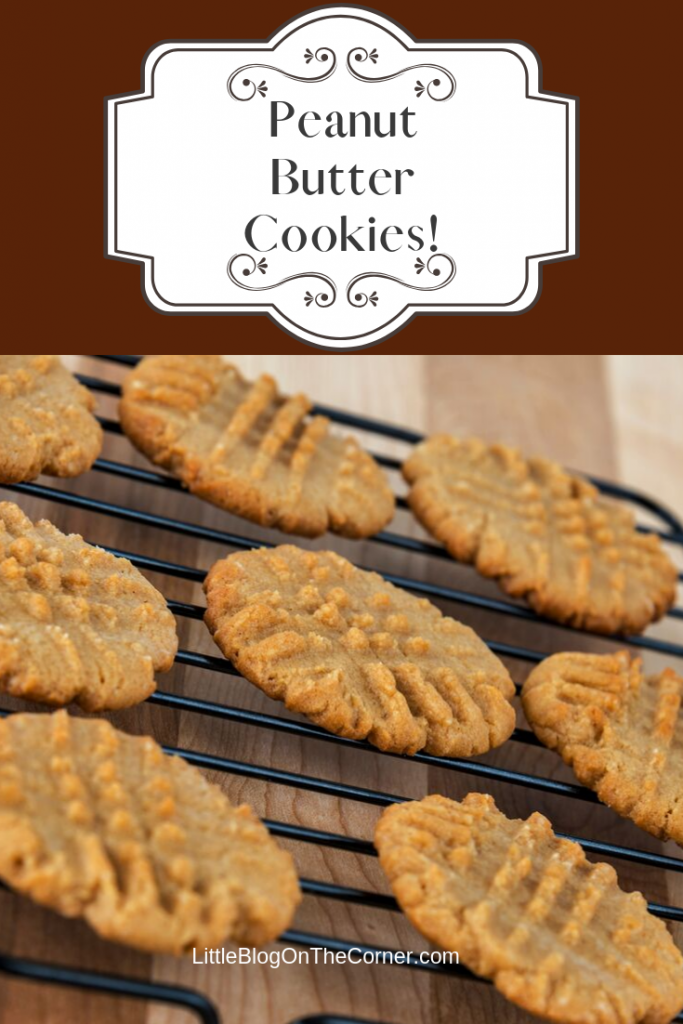 If your kiddos are a fan of peanut butter cookies, these are not that difficult to mix together. And, the kids will love rolling the dough in balls, flattening them, and adding the criss-cross design on the top!
Peanut Butter Cookies
Peanut Butter Cookie Recipe.
Ingredients
½

Cup

Peanut Butter

Creamy or Crunchy

½

Cup

White Sugar

½

Cup

Butter

1

Egg

Beaten

½

Cup

Brown Sugar

½

tsp

Vanilla

1¼

Cup

Flour

Sifted

⅛

tsp

Salt

½

tsp

Baking soda
Instructions
Cream peanut butter and butter.

Add sugars gradually creaming.

Add beaten egg and vanilla

In a separate bowl, sift together the flour, salt, and baking soda; stir into the peanut butter mixture.


Chill the dough for an hour.

Preheat the oven to 375 degrees.

Roll chilled dough into balls about the size of a walnut.

Flatten with a fork dipped in water.

Bake cookies for approximately 10 minutes.
Maybe splurge on a new set of mixing bowls, a new colorful spatula, and cooling racks.
Mixing Bowls with Airtight Lids, 6 piece
Bakelicious Nylon Cookie Spatula, Purple
Kingrol 2 Pack 3-Tier Stackable Cooling Rack
How about my favorite—Oatmeal Raisin Cookies
My family loves oatmeal cookies and they actually like raisins. If your group is not a fan of that juicy little fruit, try adding chocolate chips instead! If you add Chocolate chips, you won[t have to let the mixture stand for an hour.
Oatmeal Cookie Recipe
Ingredients
3

Eggs

Well beaten

1

Cup

Raisins

1

tsp

Vanilla

1

Cup

Butter

1

Cup

Brown Sugar

1

Cup

White Sugar

2½

Cups

Flour

Sifted

1

tsp

Salt

2

tsps

Baking Soda

1

tsp

Cinnamon

2

Cups

Oatmeal

½

Cup

Chopped Nuts

Walnuts or Pecans
Instructions
Preheat the oven to 350 degrees.

Combine eggs, raisins, and vanilla. Let the mixture stand for about an hour.

Thoroughly cream together butter, white sugar, and brown sugar.

Sift together flour, salt, baking soda, and cinnamon into sugar mixture.

Blend in eggs, raisins, oatmeal, and nuts. The dough will be stiff.

Drop by teaspoonfuls onto an ungreased cookie sheet.

Bake for 10 to 12 minutes until light brown. Do not over bake.
Rachael Ray Nonstick Bakeware Set with Grips
OXO Good Grips Silicone Cookie Spatula (2 Pack)
Sweese Porcelain Dessert Plates – Set of 6, White
Review
Time spent with children is limited when you're a working mom. And, guilt is real when you have to still leave your little ones at daycare or when you have a series of late nights at work because of a big project. If you have to work to support your family, then there's nothing you can do about the hours you are at work but you can make the most of the time you spend with your family when you are off work.
Make weekends and time off memorable by giving yourself fully to your children. There are many things you can do to make together time special including baking up cookies and a few memories.
As a working mom, how do you spend quality time with your children?
Comment below and let me know.