Easy Shredded Chicken Tacos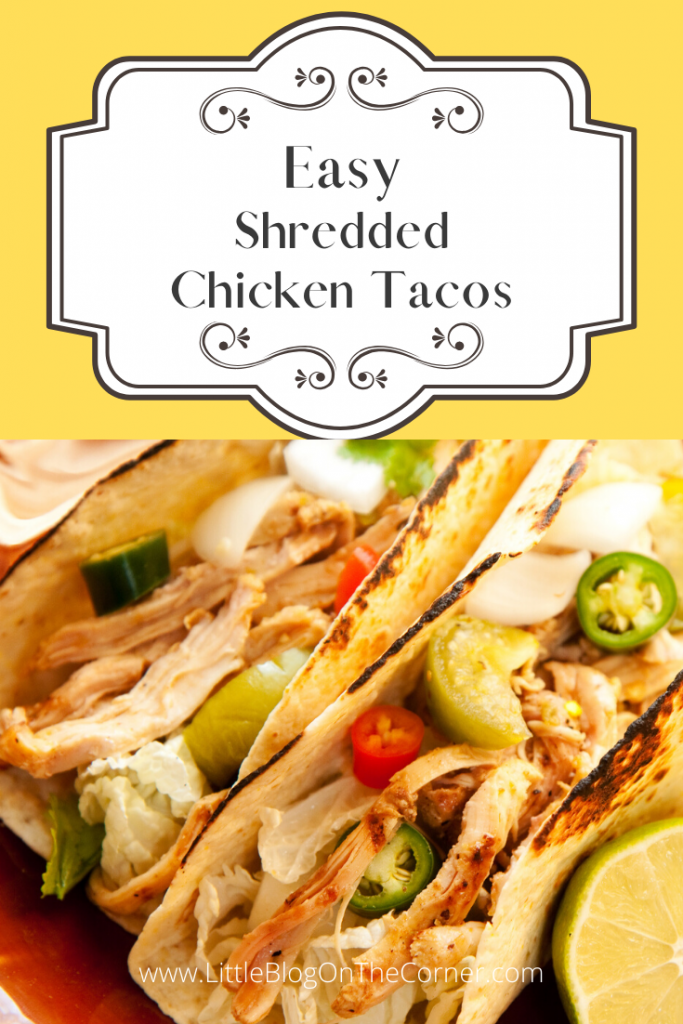 Easy Shredded Chicken Tacos
The shredded chicken from this recipe can be used in multiple ways including chicken tacos.
Ingredients
6

Large

Chicken Breasts

1

Pkg

Taco Seasoning

1

Pkg

Dry Ranch Seasoning

2

Cups

Chicken Broth

1

block

Philadelphia cream cheese

Corn Tortillas

Tortilla chips
Toppings
Shredded lettuce

Diced tomatoes

Sour cream

Diced avocado

Jalapeno peppers

Salsa

Shredded Mexican cheese

Sour cream
Instructions
In a medium-sized bowl, mixed together the packages of taco seasoning and ranch seasoning

Coat the 6 chicken breasts one at a time in the dry ingredients. Place the chicken in the crockpot.

Add 2 cups of chicken broth and the remainder of the seasoning, if you have any left over.

Cut up the block of cream cheese into squares and add to the top of the chicken mixture.

Cook on high for 4-6 hours.

Drain the chicken and serve with warmed tortillas or over tortilla chips.

Add toppings as desired.
Shredded chicken tacos are the perfect meal for working moms with busy families.
It's so incredibly easy to make this recipe. I think it will become one of your favorites.
Just mix together the dry seasonings, coat the chicken, and add all of the ingredients to a crockpot. Set it on high and let the chicken cook for 4-6 hours!
You'll have a great dinner ready at the end of the day with hardly any effort at all on your part.
The shredded chicken can be served on warmed tortillas for tacos or over tortilla chips for nachos.
Dinner Time Needs A Bit of Color
We all need a little more color and inspiration in our days, don't you think so? Personally, I have always loved the bright colors of Fiestaware at dinnertime. What about you?
Consider setting a colorful table with your own Fiestaware or with place settings like the ones shown below. It will make your dinner table a little happier.
Toppings
Add toppings like diced tomatoes, shredded lettuce, sour cream, jalapeno peppers, onion, and avocados to colorful bowls and place in the center of the table within arms reach so everyone can help themselves to their favorite toppings.
Dessert
Consider making Mexican flan in a beautiful dish like this one
Or serve something simple like ice cream for dessert in these sweet little dessert bowls.
How About Lunch?
If you're now working from home, making lunches for a family in the middle of the day, can be a huge challenge.
Consider adding extra chicken to the crockpot and then serve tacos for dinner and nachos for lunch the next day. The kiddos will love it!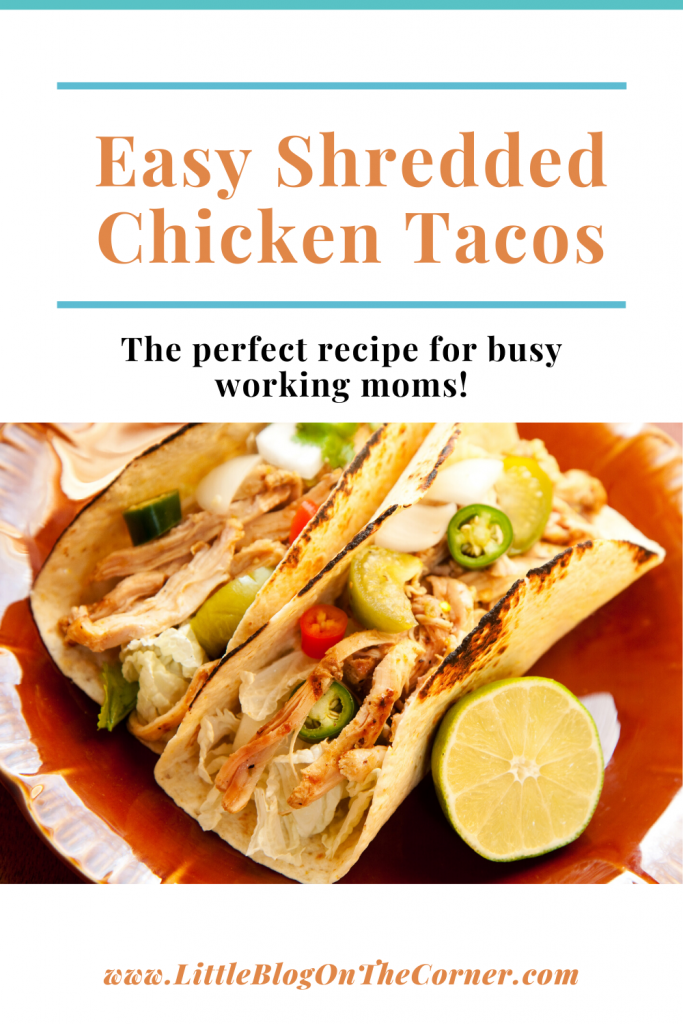 Review
This is an incredibly easy recipe that will be added to your family favorites.
Making extra for leftovers can be a lifesaver for working moms who need a quick, easy lunch for the following day.
Serving this recipe or any of your meals on colorful dishes makes dinner time a little happier so give it a try!
Let me know in the comments below what you think or if you have suggestions as to how you have modified this recipe.